There's a lot that goes into buying a house before you actually sign on the dotted line, and it all starts with a mortgage pre-approval.
When you decide to embark on the homebuying process, the very first step you should take is to find a loan originator and get pre-approved.
Why Should I Get Pre-Approved?

Find Out How Much House You Can Afford and Narrow Your Search
Unless you're paying with cash, you're going to need to get a mortgage loan to pay for the house. Now, this may come as a shock to some, but mortgage lenders can't just give out unlimited funds to anyone who applies. There are a variety of factors that determine the loan amount you're approved for, such as income, credit score, debt-to-income ratio, and more.
With all that said, you really shouldn't start looking at homes with a Realtor until you know the loan amount you've been approved for. You might have a rough idea of how much you want to spend on a house, but can you imagine what a bummer it would be to fall in love with a home outside of your true price range? This can be avoided by getting pre-approved!

Present a Strong Offer
A pre-approval letter (the formal document from your lender that says "Mr. X has been approved for a mortgage loan of this amount") also helps you present a strong offer when it comes time to purchase the house. Sellers are more likely to accept your offer over another if yours is backed by a reputable lender (like Waterstone Mortgage — shameless plug) because there's more reassurance it will go through without a hitch. If you want an even stronger offer, consider our Platinum Credit Approval process.
Close on Time
Because the pre-approval process requires you to fill out a preliminary mortgage application, you're actually more likely to close on time, since your lender already has a good chunk of the information they need to close your loan. That means you'll get into your new home sooner rather than later — and who doesn't want that?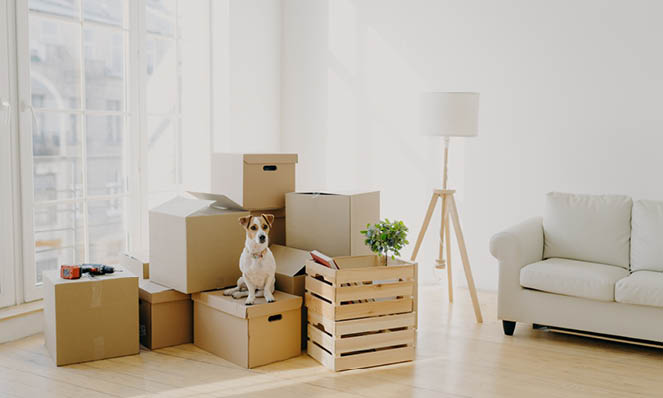 If you're interested in getting started with the pre-approval process, find a Waterstone Mortgage loan professional in your area to set up a meeting today!
A pre-approval is not an application for credit. In accordance with federal regulations, consumers are not required to provide verifying documentation until after they submit an application, receive a Loan Estimate, and state an intent to proceed with the transaction. If you wish to receive a Loan Estimate, you must submit an application for credit.