Waterstone Mortgage was founded in 2000 in suburban Milwaukee. Our first office space was only 350 square feet — which was a tight fit, even for our small 3-person team.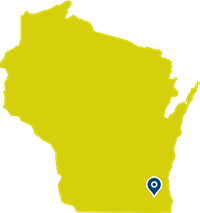 By 2006, Waterstone Mortgage had grown to 58 employees in two states. At the time, most of our business was made up of purchase transactions — a defining characteristic of our company to this day. To offer the best loan products and most secure financing for our customers, Waterstone Mortgage was sold in 2006 to Wauwatosa Savings Bank — which changed its name to WaterStone Bank two years later.
In 2013, our corporate team relocated to our current Home Office on Paul Road in Pewaukee — a 56,000-square-foot facility which we fully renovated to meet the needs of a modern workforce.