Considering a home purchase? Don't understand the home loan process? In the simplest terms possible, let's talk about the mortgage process. We'll break it into steps that make sense and illustrate how achievable homeownership really is.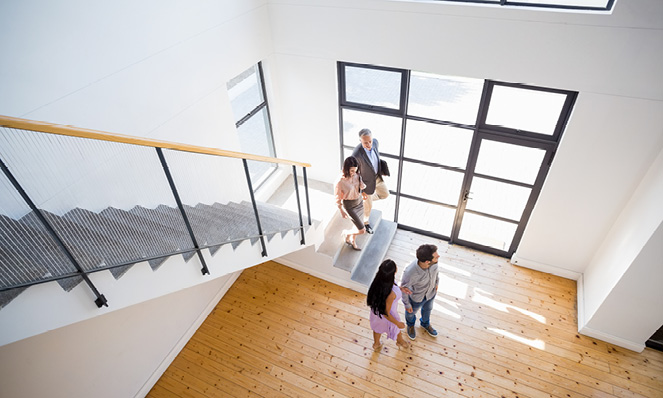 Figure Out What you Want
Are you looking to buy a home now or next year? Are you looking for a condo, single property home, or would you like to build your own home? What do you think is a comfortable amount to pay each month for housing? Start thinking about what you and your family need. When it's time to talk to a mortgage professional, it will be easier if you have some of these goals in mind.
Find a Loan Originator
Find a reputable lender in your area that can help you accomplish your goals. Looking to build a new home? Not all lenders offer that type of financing. Is saving up for a down payment proving to be a struggle? Find an originator that can offer the low- or no-down payment mortgage loan solutions you need. Read reviews for lenders in your area – reputable lenders typically have reviews from past customers who they have helped to achieve their homeownership goals.
Pre-Approval
What's that, you say? A pre-approval is only one of the most important steps in the mortgage loan process. A pre-approval is a letter that tells the world you are qualified to purchase a home up to a certain purchase amount. Your loan originator will issue a pre-approval once they have reviewed your credit and assessed your financial situation. Your loan originator can explain all of this in detail – after all, that's their job. Watch our pre-approval video for more information.
Find a Realtor
If you haven't found a Realtor, most loan originators know a few they could recommend to you. A Realtor will help you find a property that you can afford – something you are pre-approved to buy. A pre-approval will help when you decide which home you want to buy. Sellers like it when buyers submit purchase offers that include a pre-approval letter. A pre-approval tells sellers you are serious and encourages them to accept your offer over buyers who are not pre-approved.
Accepted Offer/Submit your Formal Application
Oh, the ball is rolling now! If the seller accepts your offer to purchase their home, it's time to formalize your mortgage loan application. You will need to provide documentation to verify income, assets, and other items – like a divorce decree, if applicable. You loan originator will spell it all out – but we have a super helpful list of documents frequently needed, just for you.
Review Loan Estimate/Processing
When you apply for a mortgage loan, you will be sent documentation (online if you consent to communicate that way) detailing the terms of the loan. As you are reviewing your loan estimate, your lender will begin processing your loan. This basically means that all required documentation will be collected and sent to an underwriting team that reviews all your information and the loan program requirements to ensure you are qualified. Getting a pre-approval speeds up this process – so don't skip this step. You can also get a Platinum Credit Approval (from Waterstone Mortgage) that will speed up the process even more!
Approval
If the underwriter determines that you are qualified for the loan based on the documentation you provided and the loan program requirements, they will issue a conditional approval. This just means you are approved subject to certain conditions – assuming the appraisal of the home you are trying to purchase matches what the sellers are trying to sell it for, your income doesn't decrease, or that your financial situation doesn't change. Basically, the approval means you are on the way to homeownership, assuming nothing changes.
Review Closing Disclosure
The Closing Disclosures is a document that your lender must provide to you a minimum of three days prior to closing. This document outlines the terms of the loan including all applicable fees, costs, and the amount you are required to bring at closing. It is imperative that you review this document thoroughly.
Closing
This is fancy-speak for "you are about to get your keys!" You will sign several documents in order to transfer ownership of the property to you and your family. If you are required to bring funds to closing, this amount will be detailed in the Closing Disclosure. A title agent will be there to settle the transaction and ensure funds from your lender are transferred to the seller. It's a pretty cool day.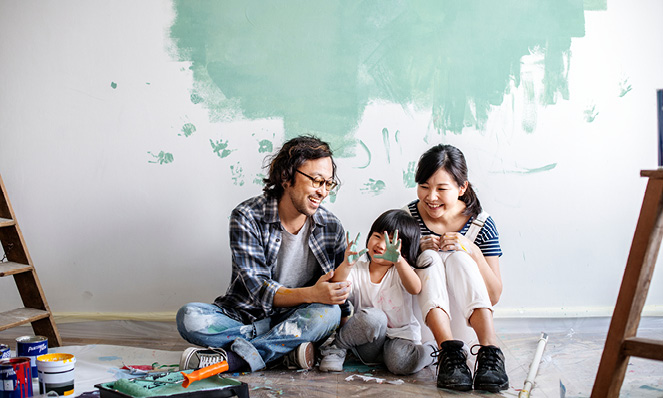 There is nothing left after this – it's time to enjoy your home. Build memories, paint the walls, plant your own garden. The options you have to make that house a home are endless.
To consult with a local expert in your area, use our loan originator locator tool. Good luck on your homebuying journey.