If you are single or your household has one income source, there are a variety of mortgage options that may suit your needs.
"Family" looks different for everyone, and so does achieving the dream of homeownership. There's not one path to homeownership for everyone to follow. (Fun fact: Did you know single women make up about 20% of all homebuyers?)
If you have just one source of income – whether you're single or simply have one source of income between you and your partner – you can still qualify for a mortgage loan and buy a house. There are a few tips you may want to keep in mind before embarking on your journey to homeownership.
1. Keep your credit in check.
Knowing your credit score and doing everything you can to keep it in tip-top shape is important for anyone looking to buy a home, but it can be particularly important for those with a single income. The better your credit score, the more money you can save by securing a lower interest rate or qualifying for a lower down payment requirement.
To improve your credit score, focus on paying off debt you owe – things like student loans, credit card debt, car loans, etc. This will also lower your debt-to-income ratio (another important factor for getting a home loan). It's also important to consistently make your payments on time and in full.
2. Explore low-down-payment mortgage options.
When you live off of one income source, it can be helpful to keep as much money in your pocket as possible. Choosing a home loan with a low down payment requirement will help you do just that.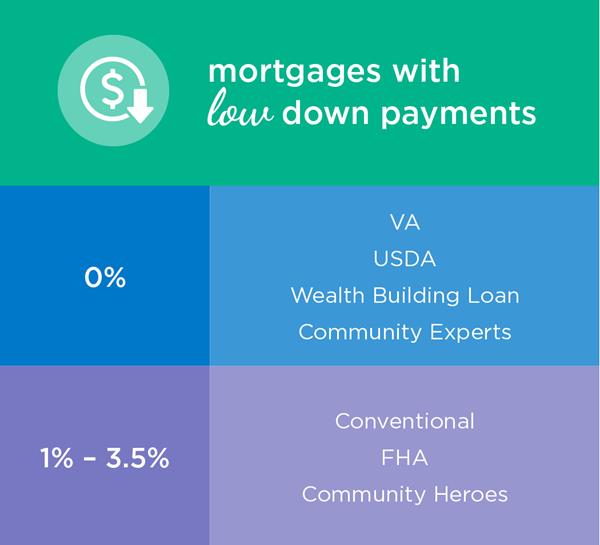 There are many loan programs available with low down payment requirements, such as VA, USDA, or FHA loans.
If you're a first-time homebuyer, there are also an array of down payment assistance programs available. These vary from state to state and can provide as much as 5% assistance for your down payment and/or closing costs.
3. Get pre-approved with a credible mortgage lender.
You can estimate your budget for buying a house with a single income, but the only way to know exactly how much you can afford is to get pre-approved by a trusted lender. A pre-approval will show you the maximum loan amount you can take out, which will help shape your budget for house hunting.
Plus, once you find your dream home, having a pre-approval letter ready to go will make your offer that much more attractive; it lets the seller know you can actually provide the funds you're offering up.
While purchasing a home with a single source of income might seem intimidating, it's a viable option for many homebuyers. After all, the benefits of owning a home are endless – you'll build your net worth and experience stability in knowing your housing costs for years to come, not to mention the creative freedom and sense of purpose and security.
Ready to take the first step on the path to homeownership? Find a home loan expert in your area to get started.