Follow these steps to close your mortgage loan on time.
There is nothing more frustrating than getting all excited to move into your brand-new home and being told your closing date is pushed back because your lender needs just one more document. On average, it takes a mortgage loan around 42 days* to close. (Fun fact: Waterstone Mortgage closes more than two weeks* faster, on average, than other lenders. But who's counting?). Below, we'll tell you how to close on time.
While 42 days may not seem that long, it can feel like an eternity when you're waiting to move into your new home. Thankfully, there are several dos and don'ts you can keep in mind to do your part to help ensure you close on time.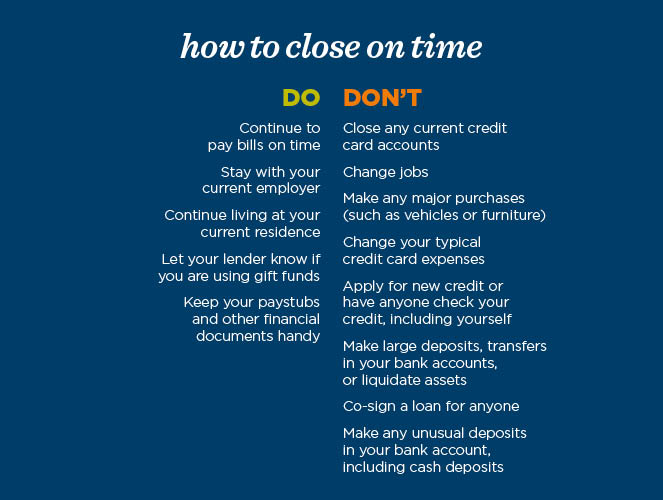 Do:
Continue to pay bills on time
Stay with your current employer
Continue living at your current residence
Let your lender know if you are using gift funds
Keep your paystubs and other financial documents handy
Don't:
Close any current credit card accounts
Change jobs
Make any major purchases (such as vehicles or furniture)
Change your typical credit card expenses
Apply for new credit or have anyone check your credit, including yourself
Make large deposits, transfers in your bank accounts, or liquidate assets
Co-sign a loan for anyone
Make any unusual deposits in your bank account, including cash deposits
In other words, it's important to keep your financial habits and source of income steady. If you normally charge your weekly groceries, continue to do so. If you typically deposit a check once monthly, keep it that way. You get the idea! Any large purchases — even furniture — are a no-no.

It's also important to be open with your loan originator about your financial situation. The more transparent you are, the more likely you'll be able to get to the closing table on time. For instance, many homebuyers don't think they need to disclose if they are using money from someone else (maybe a parent or grandparent). However, this is extremely important for your loan originator to know, as it is outside of your normal income and assets. Letting your loan originator know in advance can save you time down the road.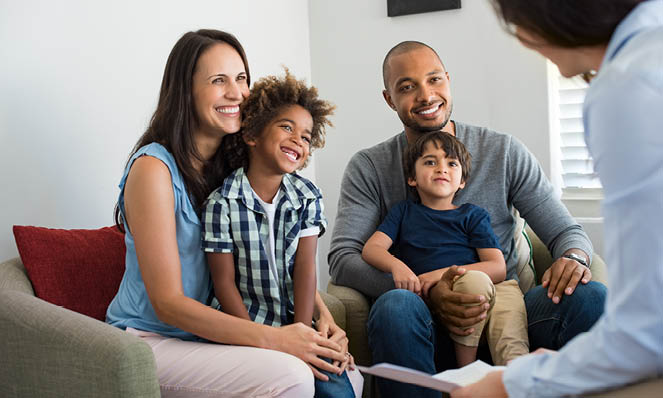 Closing on time is a major priority for many homebuyers, and it's a major priority for us here at Waterstone Mortgage. If you have a specific question about your financial situation, find a loan originator in your area to go over the details.

The suggestions listed above are intended for informational and educational purposes only and do not constitute legal advice or debt counseling.

*As compared to March 2019 Ellie Mae Insight Origination Reports.