Top tips for helping your clients by a house in a low-inventory sellers' market.
When there are a limited number of houses for sale, it can be challenging to not only help your clients find their dream homes but also get an accepted offer.
What is a Seller's Market?
When there are more homebuyers than there are houses for sale, sellers have the upper hand and thus a seller's market is born. If you are working with a client who is trying to sell their home, this is great news for you. But if you are the buyer's agent (the Realtor helping them find their new home), this can present some challenges. Seller's markets often come with challenges such as:
Bidding wars – When several homebuyers are interested in the same house, there might be some back-and-forth with competing offers.
Increased prices – Demand is higher than supply, so many sellers increase the price of their home or end up accepting offers higher than the list price.
Renters staying put – Many renters who are looking to purchase a home may end up staying in the rent cycle because they feel like they can't find a home that meets their needs or their budget
How To Buy a House in a Seller's Market
To help your clients find homes and make your business thrive in a seller's market, consider the following tips:
Get Your Clients Pre-Approved
To win in a low-inventory market, make sure your clients get pre-approved before you show them homes – and recommend a reputable mortgage professional who is known for closing on time (like us).
First of all, a pre-approval shows your client exactly how much house they can afford. If they put in an offer on a home they can't get a mortgage for, it could put you and them in hot water. With that said, a pre-approval letter shows sellers that this potential buyer is guaranteed to get financing and there's a better chance nothing will fall through. This is huge in a competitive market because many sellers are getting several offers on their house.
Plus, because the pre-approval process includes filling out a mortgage application, there's a better chance of closing on time since you've already completed one of the major steps. This is a win for your client and the seller!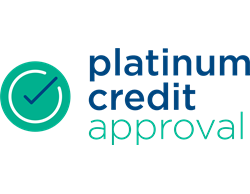 If you're looking to take it one step further, you can get a Platinum Credit Approval. This is just a more in-depth look at your application and documents (with a full underwriting done by our in-house team). This allows you to close even quicker, in addition to a whole list of other benefits like the ability to lock in an interest rate and shop for a home or present the next best thing to a cash offer.
Be Ready to Act Fast
Many entry-level homes are snatched up quickly, so your clients need to be ready to give the best offer fast. Counsel them so they're prepared for this – you're the expert, after all!
Plus, a pre-approval with a mortgage lender that can close on time will make acting fast much easier.
Discuss Financial Flexibility
To help you act fast, it's beneficial to go over all the "what ifs" in advance with your clients.
With so few homes on the market, your client may not put the highest bid on a home. Are they willing to go higher? Have this conversation with them sooner rather than later so you can act fast if need be.
Go Over Inspection Results
Discuss the possible inspection results ahead of time. If there are repairs needed, will your client be willing to handle them or will they request that the seller covers them? Having a game plan in place is the best strategy.
Discuss Contingencies
What items are non-negotiable for your clients? They may need to be more flexible if they want their offer to be accepted. It will help you point them in the right direction if you know what exactly their must-haves are.
To learn more about how to boost your purchase business in a seller's market, connect with a Waterstone Mortgage loan professional in your area today.