So, you've been thinking about buying a house. Congratulations! This is such an exciting time. Homeownership is a great way to build wealth, and with rising rents, it can actually be a more affordable housing option. However, the homebuying process is uncharted territory for many homebuyers, so you might be thinking, "How do I know if I'm truly ready?" Take a deep breath — there are a few tell-tale signs that show you're ready to take the plunge. If not, we've got some tips to help you prepare for your big move.
You're financially stable, or on your way there.
"Financially stable" is a loaded term, we know — and it's subjective, too. However, the best way to determine this in regards to your mortgage loan eligibility is to calculate your debt-to-income ratio, or DTI. To determine your DTI, all you have to do is take your total monthly debt and divide it by your total monthly income. Your monthly debt includes things like your rent or mortgage payment, student loan payment, car loan payment, and minimum credit card payment. And your income, obviously, is the total amount you make each month (before taxes).
For example, if your total debt payments come to $2,000 each month, and your monthly income is $5,000, you have a DTI of 40%. Most mortgage loan programs require a DTI of 40%-50% or lower, so if you're within that threshold it's a good sign that you're prepared financially to take on mortgage payments.
If your DTI is higher than you'd like it to be, paying off debts is the best way to lower it. You can also always contact a Waterstone Mortgage loan professional to discuss your options and find a loan program that makes sense for your situation.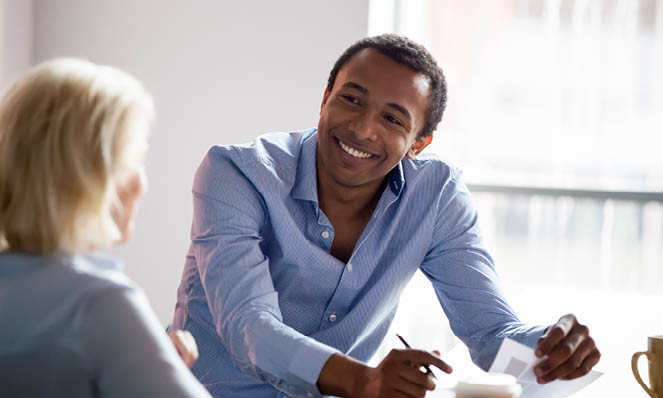 Your credit score is in good shape.
A borrower's credit score is another major factor in determining their eligibility for a mortgage. There are several components that make up your credit score, such as payment history and types of credit. Essentially, your credit score shows lenders how likely you are to make your monthly payments. The higher it is, the more options you have when it comes to getting a mortgage.
You can check your official credit score for free once every year at AnnualCreditReport.com and once each year at the three major credit bureaus (Experian®, Transunion®, and Equifax®). There are also free sites like CreditKarma that allow you to monitor your credit as often as you'd like.
Your credit score is not the end-all-be-all, though. Having a good credit score opens you up to a wider variety of mortgage options, yes, but Waterstone Mortgage offers many loan programs with a wide range of credit requirements. If you're looking to increase your credit score (which never hurts), there are various ways you can do so, like making your full payments on time and building your credit mix.
You've saved up for a down payment, or have explored your no- and low-down-payment options.
Many prospective homebuyers are intimidated by the down payment. It's understandable – putting down a substantial down payment certainly has its benefits, so many homeowners gravitate toward that option. The more you put down up front, the lower your monthly payments will be. Plus, in many cases if you put 20% or more down, you are exempt from having to pay mortgage insurance. If the price tag on your dream home is close to the conforming loan limit, but just over, a larger down payment can bring it back into that conforming territory. Needless to say, saving for a down payment is often an important part of the homebuying process.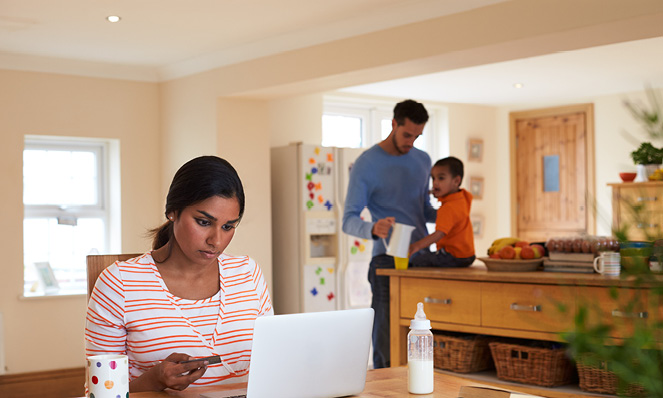 If you don't have enough saved to put 20% down, that is okay — in fact, it's more than okay! Contact a Waterstone Mortgage loan originator to discuss your options; there are 10+ loan programs available with low down payments or no down payment required at all. Saving for a down payment is certainly important, but you can still become a homeowner without 20% down.
The point is: you have options when it comes to the down payment. Giving it some thought and figuring out what's best for you is an excellent indicator that you're ready to take on the responsibility either way.
You are ready to take charge.
As a renter, if something breaks you can just call your landlord and they'll (hopefully) take care of it. Homeowners don't have that luxury, unfortunately. A general rule of thumb is to budget 1% of the home's cost for repairs every year. For instance, if your home cost $250,000, it's a safe bet to set aside $2,500 for repairs for the year.
What's nice, though, is that you have control over the situation. You decide the course of action, when it gets done, how it gets done, etc. — you're not at the mercy of a landlord. (Plus, the cost of repairs is easily outweighed by the investment benefits of owning a home.) Regardless, this is one of the biggest adjustments for first-time homeowners and it's something to acknowledge before taking the leap.
So, what's next?
Owning a home is a big responsibility, yes, but more than anything it is a rewarding investment in your future. At the end of the day, only you can decide if you're ready to make your big move. Some of the next steps you might consider taking are:
A Waterstone Mortgage loan professional can help you determine what's next. Find a local mortgage expert in your area today to learn more.