Two of our Home Office employees, who are important contributors to our elite mortgage team, recently advanced to the VP level of their careers here at WMC.
As a company, one of the most exciting things we get to do is develop the talent of our amazing employees. Seeing them succeed and reach new professional goals never gets old — and we are
continuously impressed by our elite team of mortgage experts!
Recently, we promoted Jennifer George and Rico Garcia, two of our Home Office employees. Both are highly knowledgeable in their fields — plus, they have strong leadership skills and inspire their
colleagues on a daily basis.
We are proud of what these team members have accomplished so far in their careers here at Waterstone Mortgage, and we look forward to seeing how they thrive in their new roles. Take a
moment to get to know them, and we know you'll appreciate them as much as we do!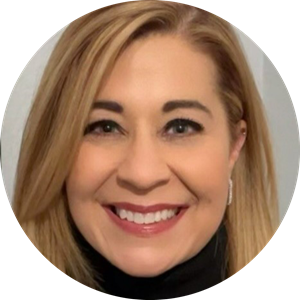 Jennifer George, Vice President - Investor Relations & Credit Policy
In 1992, Jennifer began working in a customer service support role for a mortgage servicer, and eventually started processing mortgage assumptions. (Back then, people were eager to assume
mortgage loans at 10.5% interest rates — believe it or not!) From there, Jennifer transitioned into various mortgage industry roles, working as a funder, closer, processor, and — finally — as an underwriter, which ultimately became her passion.
Jennifer came to Waterstone Mortgage in 2018 as our Regional Underwriting Manager for the West region, and has been an essential member of our team ever since. She was eventually promoted to Vice President - Credit Policy.
During her time with us, Jennifer has re-engineered our credit policy strategy. She also headed up the process of adding manual underwriting for our government products and worked closely with the Product Development team on the rollout of loans for singlewide manufactured homes.
In her new role, Jennifer will continue her credit policy duties and will also oversee our Product Development team. She will focus on managing investor relations — developing connections to create unique, profitable product opportunities. (In other words… she's AWESOME with people!) In her position, Jennifer will blend her knowledge of product development with her credit policy expertise to build stronger product and credit solutions for our company.
"I've been fortunate to work at Waterstone Mortgage for the past four and a half years!" Jennifer says. "What I enjoy most about Waterstone is that no matter what size we are, I've always felt like I am part of one team where everyone supports each other, and we all have the same goals. WMC is always open to making positive, impactful changes, which works perfectly for me in my role!"
Outside of work, Jennifer loves spending time with her family — going to concerts, having family game nights, and simply soaking up all the time she has with them. She is most proud of her daughter, Kelley, who is a college junior, studying architecture. Jennifer also has three dogs that keep her very busy and active, and she's a huge San Francisco 49ers fan.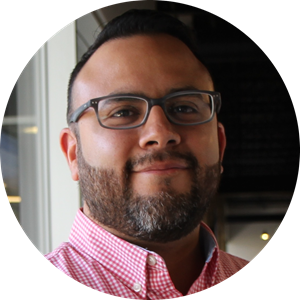 Rico Garcia, Vice President - Enterprise Risk
Rico joined Waterstone Mortgage in July 2017 as our Quality Control Manager. He has 20 years of experience in the mortgage lending industry, including roles as a loan originator, processor, and
underwriter. He also co-owned and managed a mortgage due diligence firm. (Pretty cool, right?!)
Now, as our VP of Enterprise Risk, Rico oversees Quality Control, Title Services, Portfolio Risk Management, and Compliance. Aside from providing general oversight in these departments, he also collaborates with our other Home Office teams to identify efficiencies, lead cross training efforts, and solidify communication with our internal and external customers.
"I am looking forward to the opportunities my new role will bring," said Garcia. "One of my favorite aspects of this position is having the ability to learn new facets of our industry while working toward a common goal with my team members and colleagues."
Rico is the proud dad of two teenage children, and a big Milwaukee Bucks fan. He enjoys collecting and working on vintage and modern motorcycles, and has been known to embark on spontaneous cross-country car and motorcycle trips to destinations unknown!
Are you looking for a career with a company that promotes from within and is focused on your professional development? Check out our current job openings.