Led by Branch Manager Dave Shelor, the new branch includes a satellite office in nearby Blacksburg.
We're ready to roll in Christiansburg!
Earlier this year, we opened a new location here, led by Branch Manager Dave Shelor. Our latest branch addition includes a second office in nearby Blacksburg.
When it comes to mortgages, Dave knows his stuff; he has nearly 20 years of experience in the mortgage lending industry. His team includes mortgage originator Shawn Allen and Business Development Associate Brittani Radcliffe.
The new Waterstone Mortgage branch is located at 225 Central Avenue in Christiansburg, with a satellite location at 1344 North Main Street in Blacksburg.
About Dave Shelor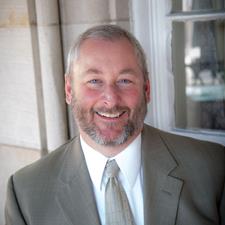 Dave has been married for 28 years to his college sweetheart, and they have two children: Trey (24) and Chas (21).
Trey graduated from Virginia Tech with a biology degree, and Chas is studying accounting at West Virginia University. (Needless to say, there is a ripe rivalry in the Shelor house, as a result). Dave's wife Leisa works in Human Resources at Virginia Tech, where she has been for 22 years.
When they're not working, Dave and Leisa enjoy spending time at the beach in Garden City, South Carolina, as well as boating locally on Claytor Lake in the New River Valley. They also love spending time with their kids.
Dave and Leisa are avid volunteers and financial contributors to their church, Blacksburg United Methodist Church, as well as the Women's Resource Center of the New River Valley, the Blacksburg High School Athletic Club, Blacksburg Volunteer Rescue Squad, Toys for Tots, the Montgomery County Christmas Store, American Cancer Society's Relay for Life, and other local food pantries and charities. "We are very fortunate to have the things we have and feel it is very important to give back to our community as much as we can," Dave says.
About Shawn Allen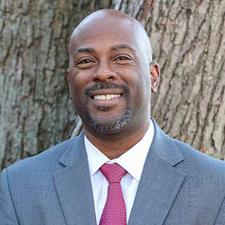 Loan Originator Shawn Allen graduated from Virginia Tech with a degree in accounting and finance and has been in the mortgage and finance industry for nearly two decades. As a mortgage professional, Shawn specializes in conventional, USDA, FHA, VA, and VHDA loans. He prides himself on his ability to connect with his clients, allowing him to better serve them. Give Shawn a call at 540.449.3502 or send him a message at SAllen@WaterstoneMortgage.com.
About Christiansburg
As a native of the area, Dave believes that Christiansburg, Blacksburg, and the surrounding communities have a lot to offer – and he and his team look forward to serving homebuyers there.
"We love the Blue Ridge Mountains, the waterways, and everything that is the New River Valley," he says. "I feel that the local folks who joined Waterstone Mortgage here will do a fantastic job of introducing the company to the area."
In the coming months, Dave hopes to expand the team by adding several loan professionals who are eager to help homebuyers achieve their goals. Interested in joining the team? Check out all of our WMC career opportunities.