Sue Botelho
Panhandle Region Manager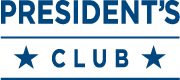 home is where your story begins
"I love seeing people happy. When borrowers close on their home, they are happy. When the process goes smoothly and the closing takes place on time, Realtors are happy."

Sue Botelho has a rare combination of empathetic communication and guideline expertise. She gives deep respect to her clients' specific circumstances, supported by solid product knowledge, and ensures that the homebuying or refinancing process goes smoothly. Sue and her team have smoothly guided many clients that expected the process to be difficult, resulting in happy customers and happy Realtors.

Sue Botelho is the Sales Manager and a Senior Mortgage Consultant for the Ft. Walton Beach, Panama City, and Niceville offices of Waterstone Mortgage Corporation, a wholly-owned subsidiary of WaterStone Bank SSB. She is a nationally-recognized mortgage planning and program guideline expert. Sue has been interviewed several times by the Wall Street Journal and "Good Morning America," and was a featured speaker at Mortgage Revolution, a national conference for mortgage industry leaders.

Sue grew up in the Washington, DC metro area and attended the University of Alabama. She moved to Ft. Walton Beach in 1983 and worked for a builder-developer for 15 years before entering the mortgage industry in 1998. Sue was an award-winning loan processor and underwriter, which gives her a unique advantage over her competitors. She can review a new client's application and documentation at the beginning of the mortgage process and immediately determine if they have a chance to be approved for the loan that they applied for, or determine what steps need to be taken to help them qualify. Sue is an "outside of the box" thinker and has helped many of her clients get approved and into their homes quickly. Sue has had many clients that were denied at other lenders, and she worked with them to get them approved and closed with Waterstone Mortgage in a very short timeframe.

Sue has built a 100 percent referral-based business, relying on her past clients and realtor referral partners, as well as financial advisors, accountants, attorneys, and title companies who recommend her to buyers because of positive past experiences with her and with her team. Sue and her team work hard to get their clients the mortgage that best fits their long-term financial goals. Sue is a member of the Emerald Coast Board of Realtors Professional Development Committee and is very involved in the annual Toys for Tots drive. She is President of the Ft. Walton Beach Chapter of Referral Lenders International, a member of several local Chambers of Commerce, and is involved in Referral Leaders International.

Sue lives in Ft. Walton Beach. She has two adult children, Ashley and JJ, and four granddaughters, Joplin, Greta, Adleigh, and Harper. She is an avid Florida State and Washington Redskins fan. When not helping clients buy real estate, Sue enjoys the beach, camping, football, and the beautiful weather of the Emerald Coast.


Licensed by the Department of Financial Protection and Innovation under the California Residential Mortgage Lending Act. Branch License # 41DBO-61189.
See how Waterstone Mortgage's construction loan and permanent financing solutions can help your clients.
We offer a variety of tools and resources for Real Estate Agents. See why partnering with Waterstone Mortgage can help close your clients' loans on time.
What are
People Saying
about my team?
{{review.review}}
{{review.firstName}}
{{review.lastName}}