Joey Scott
Mortgage Loan Officer
home is where your story begins
I make your mortgage make sense!

I believe I am more than just a mortgage loan originator that gets folks approved for loans. I believe everyone can have a fun and pleasurable time learning their options and closing their transactions. I help this happen with my heart of a teacher. Every day I am educating clients so they can feel confident in the "hows" and "whys" of the financial side of their purchases.

I have been in the mortgage business for more than 10 years and have 20 years of experience in consumer finance, dealing with credit and obtaining loans. I am actually the new guy with our team! Some of them have worked together here in Tulsa for more than 30 years! I love that we all work under the same roof here in Tulsa like a close-knit family. The level of experience and care here is why people keep coming back and recommending us to their friends and family.

We offer a wide array of unique loan products and we're experts at matching clients up with programs that fit their individual circumstances. When it comes to anticipating needs, answering questions, and providing updates on loan status, we're known for our responsiveness.

You'll see the difference in our:

- Care for our clients - We're here every step of the way, offering resources to help you understand the loan process and determine which one of our unique mortgage programs is the best fit.

- Consistent and transparent communication - You deserve responsive, regular, and helpful communication throughout the loan process. At Waterstone Mortgage, we make it a top priority to communicate often with all parties involved in the transaction.

- Variety of lending solutions - With our extensive product variety, including many no-down-payment options, we make it our mission to get as many homebuyers as possible from application to closing as smoothly and quickly as possible.

- Cutting-edge technology - Waterstone Mortgage's proprietary, innovative technology simplifies and speeds the loan process. Our team can access the status of a loan anytime, anywhere, and update all parties involved immediately. Developed by information technology professionals with mortgage experience, our technology is second to none.

We do what we do because we never forget: home is where the best part of life happens, and you want it to be perfect. So, when you find it - the perfect home - let us help you find the perfect mortgage.

Licensed by the Department of Business Oversight under the California Residential Mortgage Lending Act. Branch License #41DBO-101525.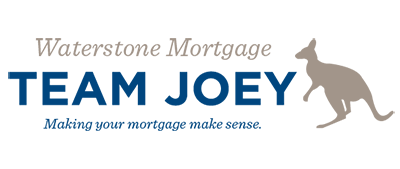 See how Waterstone Mortgage's construction loan and permanent financing solutions can help your clients.
We offer a variety of tools and resources for Real Estate Agents. See why partnering with Waterstone Mortgage can help close your clients' loans on time.
What are
People Saying
about my team?
{{review.review}}
{{review.firstName}}
{{review.lastName}}