You may have heard different buzzwords thrown around recently for one of the mortgage industry's most popular programs: rate lock, lock-in, rate protector… At Waterstone Mortgage, we just call it "Lock & Shop."
What does this mean? Well, instead of locking in your interest rate after you've chosen your home, Lock & Shop allows you to determine your interest rate first, then take some time to go shop around for a home.
How does Lock & Shop work?
First, you'll get a Platinum Credit Approval. This is a form of "pre-approval" that takes it to the next level. We'll go through many of the same steps as a typical pre-approval, like discussing mortgage options and pulling your credit report, but what's different is that our underwriting team will complete an in-depth analysis of your credit, finances, and employment information — just like they would once the typical homebuyer has already formally applied for a loan.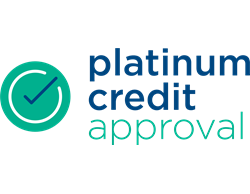 Once you've been Platinum Credit Approved, you'll lock in your rate. You can choose from one of two lock terms: a 60-day lock, or a 90-day lock. If you opt for 60 days, you will have 30 days to shop. If you choose the 90-day option, you'll have 60 days to shop. This helps you avoid any extension fees, and gives our team time to process things on the back end.
Benefits of Lock & Shop
If the market rate goes up while you're house hunting, your mortgage will not be affected.
You'll have that Platinum Credit Approval in your back pocket, so when you do put in an offer on a house, it'll be the next best thing to cash.
The rest of the lending process can move quickly, because you've already been approved and your rate is already locked in.
The Lock & Shop program is ideal for anyone who knows they will be moving or buying a house, but hasn't picked their new home yet. It's no secret, there can be some uncertainty when it comes to mortgage interest rates. The last thing we want is that to deter a future homebuyer from making their move, or for them to feel rushed into choosing a house because they don't want to worry about a higher interest rate.
Fortunately, that's where we come in. Lock & Shop gives you the peace of mind you're looking for, so you can enjoy the house hunting experience and take your time finding your dream home.
Contact a Waterstone Mortgage loan professional to lock in your rate today.