We're proud to serve as a pillar sponsor at this year's MORE THAN PINK walk.
A little rain never hurt anyone! Last weekend, our parent company WaterStone Bank served as the Community Pillar Sponsor at the Susan G. Komen Wisconsin MORE THAN PINK Walk, and we had the opportunity to tag along.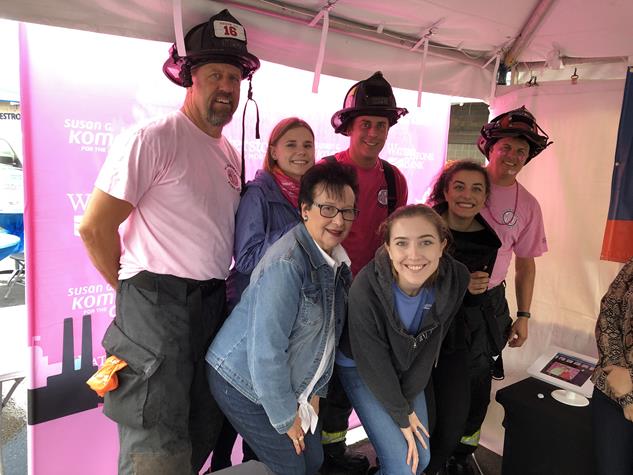 The Susan G. Komen Foundation is structured around four pillars: research, care, community, and action. At both Waterstone Mortgage and WaterStone Bank, we pride ourselves on our local, Southeastern Wisconsin roots, so the community sponsorship was a perfect fit. Members of our team were able to interact with survivors and supporters before and after the walk.
You may remember the annual event as the "Race for a Cure." This year, the Susan G. Komen team carried out a statewide initiative to change the format from a race to a walk and change the name to MORE THAN PINK. The majority of participants in past years chose to walk the race route anyway, so by slowing things down and officially transitioning to a walk, the organization was able to promote a greater sense of togetherness and community. In addition, the name change signifies the magnitude of the cause; while pink is still Komen's signature color and a symbol for breast cancer awareness, they hope to encourage supporters to do more than just wear pink, but also take more of an active role in working toward a cure.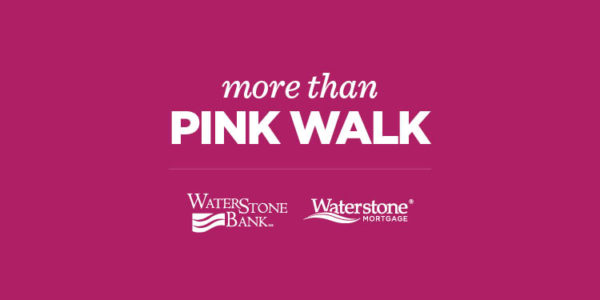 Approximately one in eight women in the United States will develop breast cancer in her lifetime. As many of us know, the chain of individuals impacted by breast cancer is endless. It affects women and men in our communities, our workplaces, our homes – the list goes on and on. We couldn't be more honored to support an organization that works to put an end to breast cancer for good. In fact, our joint WaterStone Bank/Waterstone Mortgage team raised nearly $2,000 for Susan G. Komen Wisconsin! Every step toward the cure counts, and we're proud to play a role in the initiative.