At Waterstone Mortgage, we value giving back to the community we are a part of. So, each year, the Waterstone Mortgage Employee Engagement team chooses a local organization to support, and then encourages other community members as well as corporate and local branch employees to get involved.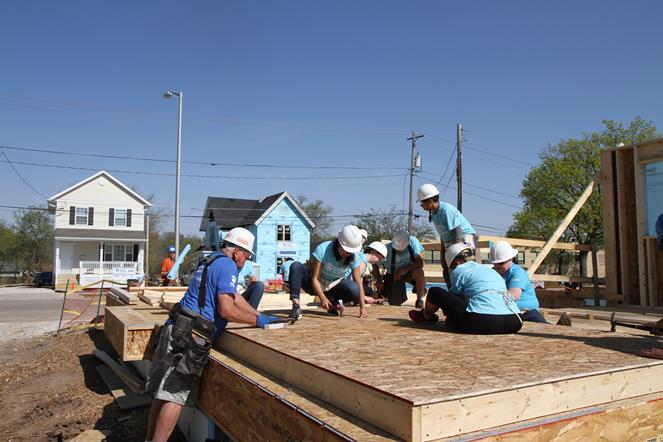 This year, we have chosen to support Habitat for Humanity. Established more than 40 years ago, Habitat currently works in 1,400 local communities across the U.S. and 70 countries around the world, building new homes and repairing and renovating existing homes at the lowest possible cost. The efforts of this national charitable organization and their many supporters and volunteers helps to provide affordable housing, a need that is underserved in the Waukesha County area.
As local housing prices increase, even the most affordable homes in the Waukesha area are out of reach for many who are looking for a place to call their own. Habitat aims to help those who have dreams of homeownership to attain it – a mission Waterstone Mortgage employees are passionate about as well.
The Employee Engagement team has already led a variety of events to support Habitat in 2017, including a clothing sale, a car wash, and the first of three volunteer days. Check out the video!
To continue our charitable contributions to the organization, Waterstone Mortgage will be matching all donations to Habitat for Humanity of Waukesha County up to $2,500 until midnight on July 12. Help us reach the $2,500 mark! Donate online.
Not only are we matching donations through July 12, 2017, our Employee Engagement team is also coordinating more volunteer build days. On June 26, and July 12, Waterstone Mortgage employees will be working alongside Habitat and future homeowners to build homes in Waukesha County. Although build days are specific to Waterstone Mortgage employees, don't let that stop you! Sign up to volunteer to assist with a build day in your area!