Start the school year off right by getting organized at home.
The back-to-school season is always a chaotic one. Mix in unplanned homeschooling, a global pandemic, and juggling working from home, and you've got quite the undertaking on your hands.
One thing is for sure: This year, everyone's situation is unique. No two are the same. But the good news is that there are a few key things you can do to stay organized, whether your kids are in the house or out.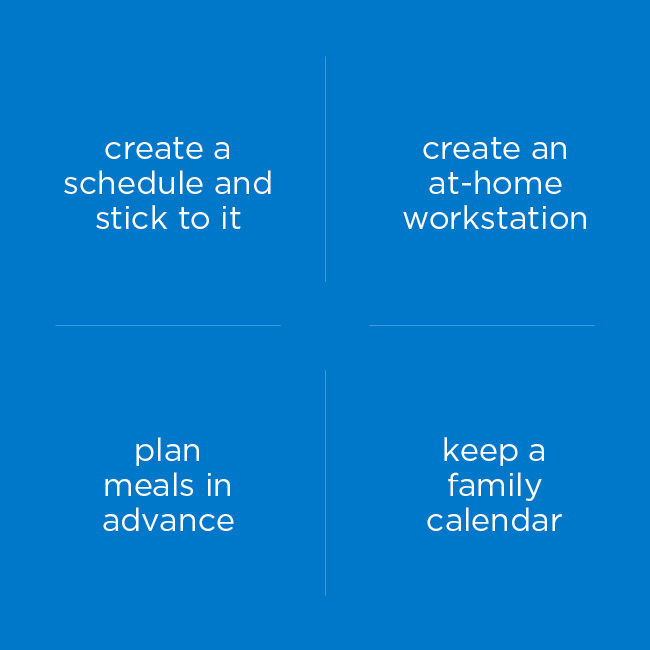 Create a Schedule and Stick to It
Providing a structured schedule benefits both you and your kids – especially if you are all trying to do work from home. Even if your kids are at school full-time, it can be helpful to have a schedule laid out for when they're at home.
A major key for creating your daily schedule is flexibility. That might sound counter-productive, but what we really mean is that it's okay to make changes from time to time. If 30 minutes of homework time after school isn't enough, extend it. If an hour-long lunch break during the day is too long, you can shorten it up and fill the time with other activities. Do what works for you and your family.
As previously mentioned, everyone's situation is different so it's hard to give an example of what your schedule should look like. However, some good guidelines for creating a schedule for at-home schooling are:
Try to keep school time just that – school time. If your kids are participating in e-learning, it might be helpful to still block off a certain number of consecutive hours each day just for "school," as tempting as it might be to have them unload the dishwasher or do other chores during their "recess."
Don't forget to schedule breaks (you too, Mom and Dad)! It can be challenging to work from home; it's harder to get into that headspace when you're not in your usual work or school environment. So, it can be helpful to take a few short breaks to grab a snack, spend some time outside, or just get a quick breather – for kids and adults alike.
Stay structured when you can. Every day will be different, but there are certain blocks of time you can keep consistent day in and day out, like breakfast or lunch.
Create an At-Home Workstation
Let's face it, it's not easy to get work done with the television on right in front of you or lots of commotion going on around you.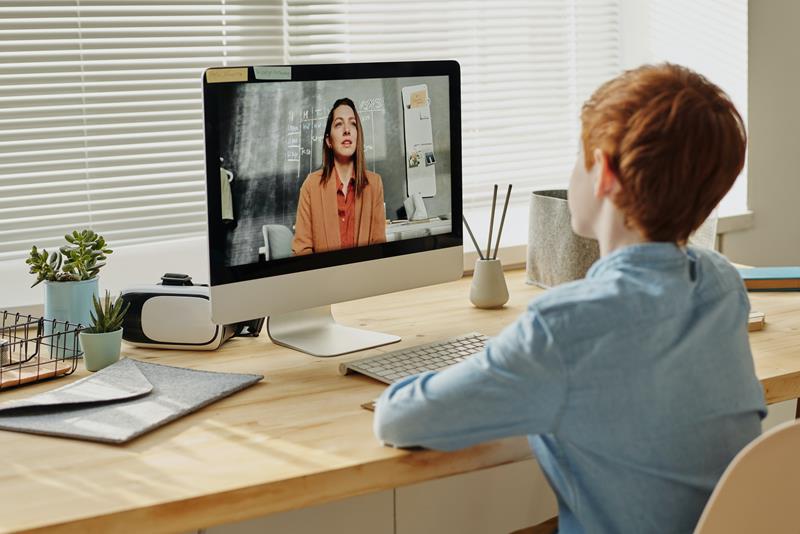 Creating a workstation for your kids can help immensely with productivity, whether they're working on homework after coming home from a day at school, or are doing virtually schooling at home all day.
Ideally, this would be a separate office or work desk. However, if you don't have that at your home, you can get creative. Many a dining room table have been transformed into workstations over the past few months. Wherever it is, you'll make it work – as long as it's a dedicated space.
Plan Meals in Advance
There's bound to be some chaos as you get adjusted to the back-to-school routine. Keep things calm where you can by doing some simple meal planning.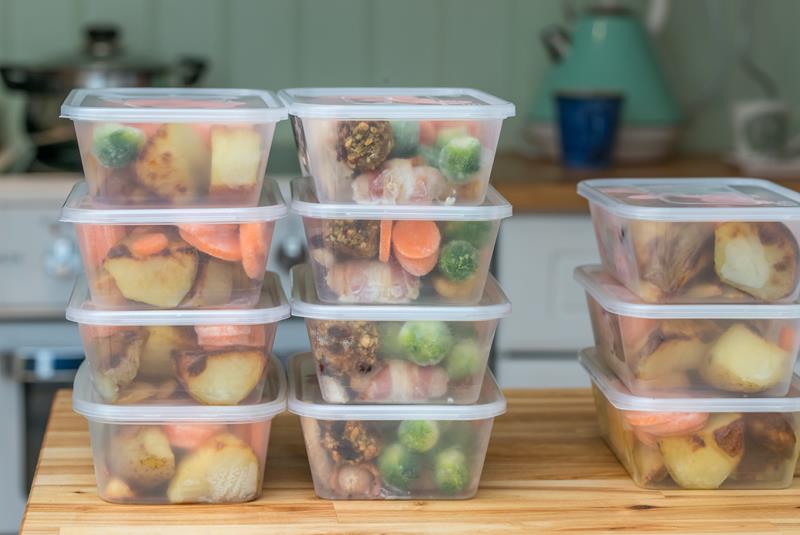 At the beginning of each week, map out what you plan to make for dinner each night. You might need to plan out lunches if your children are doing virtual learning from home or if you send them to school with a packed lunch. At the beginning of the school year especially, consider sticking to your staples – the meals you can always count on. Now might not be the best time to try out tons of new recipes.
Bonus Tip: Make a Shopping List
Go old-school and write out a shopping list before heading to the grocery store. This will not only help you be more intentional about the things you need to pick up, but it's also more sanitary because you won't need to take your phone in and out of your pocket as often. When your shopping trip is complete, you can simply recycle the list and move on.
Keep a Family Calendar
One of the best ways for everyone to stay on the same page is to hang a calendar and write down important events – things like practices, meetings, play dates, etc. This will help everyone stay on schedule (especially you, parents).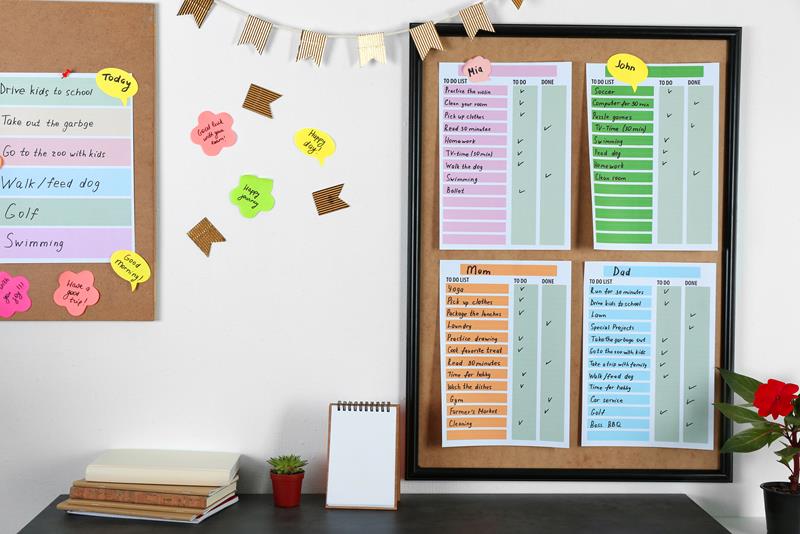 For the Younger Kiddos: Post a Daily Schedule
If you have a student doing their schooling from home, it might also be helpful to post a daily schedule, especially if they're in the younger elementary school grades. Just like kids have a schedule at school, it's helpful to keep a routine even though working from home allows more flexibility and independence.
Visit our Home Life page for more at-home tips and DIYs.
If you're looking for a new home to better meet your needs this school year, contact a local mortgage expert in your area to get started.