It's never too early to start planning for homeownership. If you receive a refund when you file your tax return this season, consider these ways to put that money to good use and achieve your financial goals!

Pay Off Debts and Credit Card Balance
Did you know that the amount of debt you have accounts for about one-third of your credit score? By eliminating debt (credit card debt, student loan debt, personal loans, etc.), you decrease your debt-to-income ratio, which puts you in a better position to get a home loan and improves your credit score.
There are many other benefits to raising your credit score outside of the mortgage world, such as:
Lower interest rates on credit cards and loans
More credit card options – and access to premium ones, too
Better insurance rates
In general, the higher your credit score is, the better position you are in. Using your tax refund to cut down on some of your debts can give you a nice boost!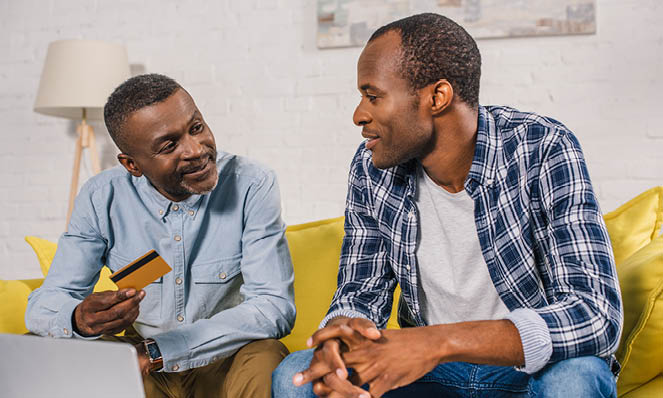 Create an Emergency Fund
Before you start saving for a down payment for your future home, it's important to save money in an emergency fund. You never know what unforeseen expenses life will throw at you, such as illness, major repairs, or loss of a job. It is recommended that you have at least three months' worth of expenses set aside for emergency circumstances.
If that seems like a lot to wrap your head around, start working toward a base fund of $1,000. You'll be grateful for the extra money to draw from – and putting your tax refund in savings can help get you to your goal amount.
Save for a Down Payment
For many of us, owning a home is somewhere on our radar. Whether it's something we want to do within the next year or the next decade, it's a pretty common goal – we don't call it the "American dream" for nothing.
Whether you've started saving for a down payment or not, putting your refund check toward this can really help propel you forward.
While we do offer a variety of no-money-down and low-down-payment mortgage programs, there are still so many benefits to providing a down payment.
Lower monthly payments – The bigger your down payment, the smaller your loan, which means your monthly payments will decrease, too!
Eliminate private mortgage insurance (PMI) – Most conventional home loans require PMI if you put less than 20% down (which means an added line item on your monthly payments).
If you think your tax refund may help you achieve your homeownership goals, find a Waterstone Mortgage loan professional in your area to get pre-approved for a mortgage today.