Our top tips for keeping your bathroom organized and clutter-free.
Whether you're just moving into your new home or have lived there for years, organizing your space is never a bad idea. You can organize your bathroom following these simple tips:
Declutter
Organize drawers and cabinets
Free up counter space
Label, label, label
Utilize over-the-door space
Don't forget the shower!
Keep toys together
Hang towels on hooks rather than bars
Think upward: vertical space
1. Declutter
The first step to organizing any space is to get rid of the clutter. Those old cleaning products you haven't touched in two years? You don't need 'em. That expired allergy medicine? Throw it out. Decluttering requires a certain amount of cut-throat decision-making, so be strong and think realistically about what you need or will actually use.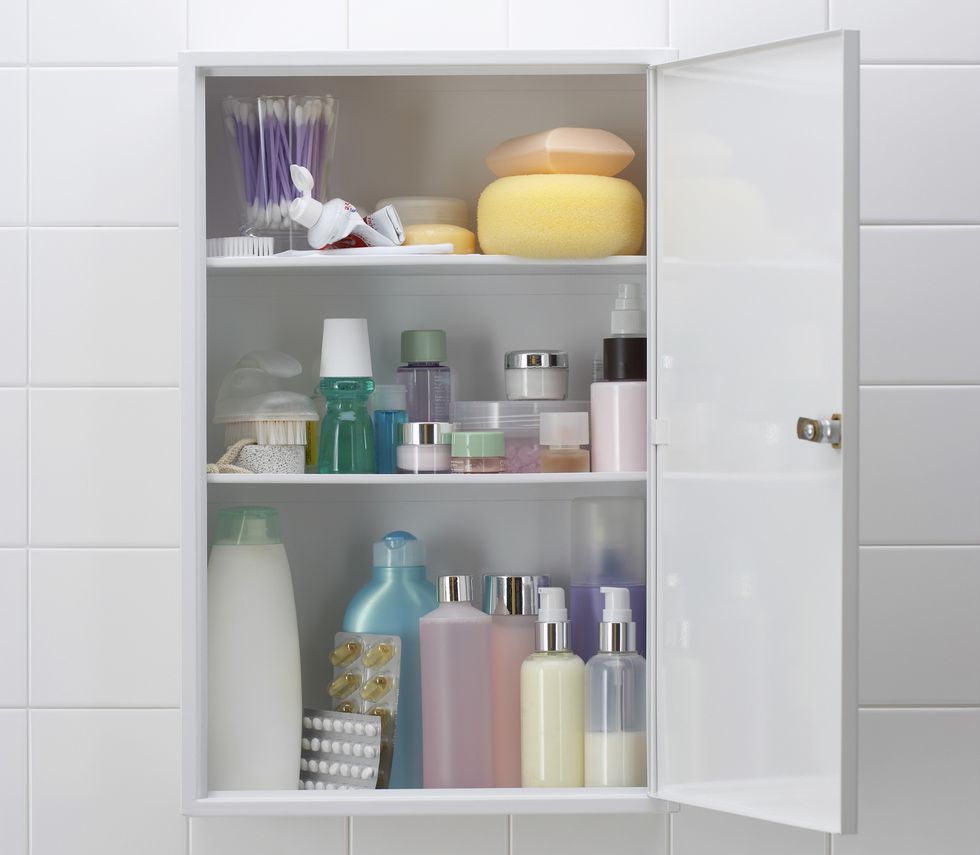 Image credit: House Beautiful
2. Organize drawers and cabinets with dividers and bins
Drawer organizers and storage bins are your best friends when it comes to organization. Not only do they keep things orderly, but they also provide a cohesive look that prevents you from getting overwhelmed when you open the cabinet door. You can find all sorts of baskets and bins basically anywhere – your local Dollar Store, Target, Walmart, Amazon the Container Store, etc.
Pro tip: if you can, try to keep things uniform and choose organization systems that go together (i.e. the same line of small drawer bins). If you have a Hodgepodge of bins and baskets, you might feel more cluttered than you did in the first place!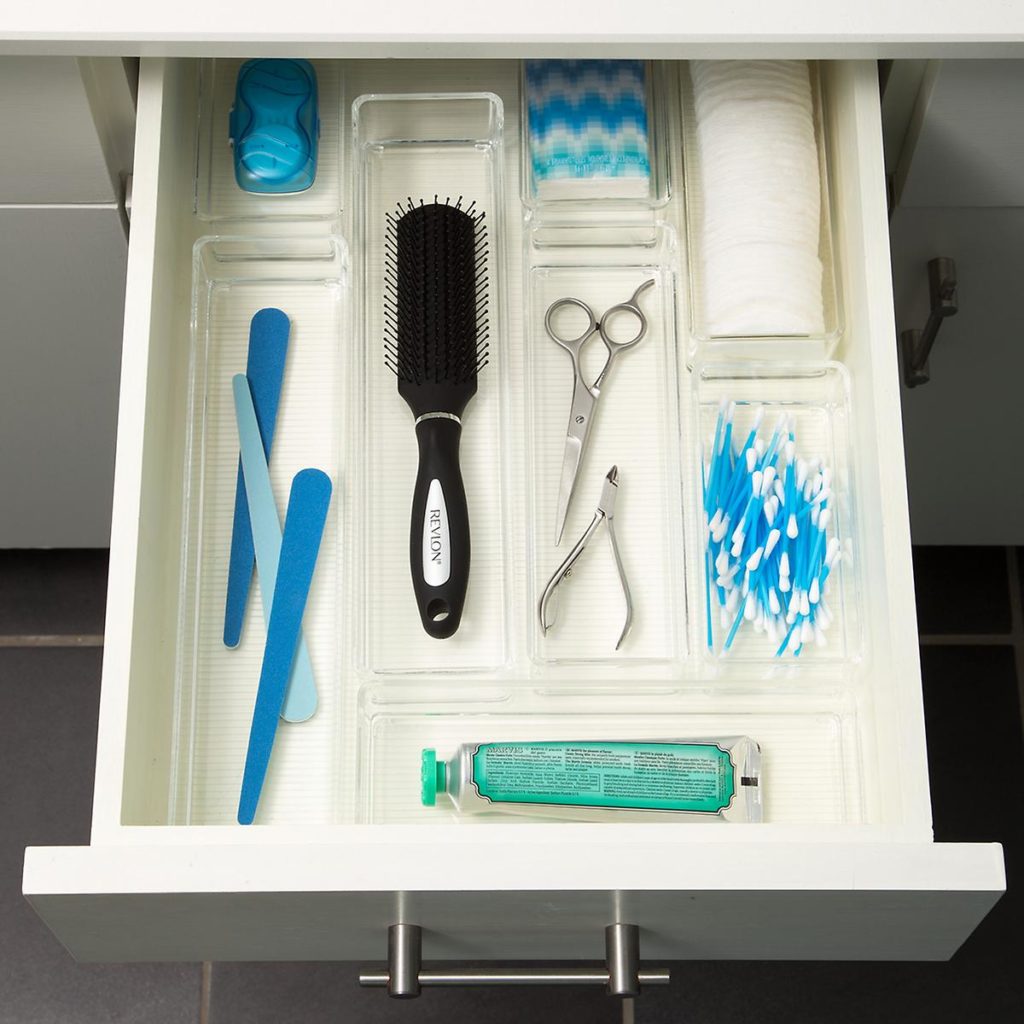 Image credit: The Container Store
3. Free up your counter space
When we organize a space, our minds usually go to the cabinets and drawers – the natural storage spaces. However, nothing clutters up a bathroom like an unorganized countertop. The less you can keep on your bathroom counter the better! This will help you make sure everything is in its place – plus, it just looks great.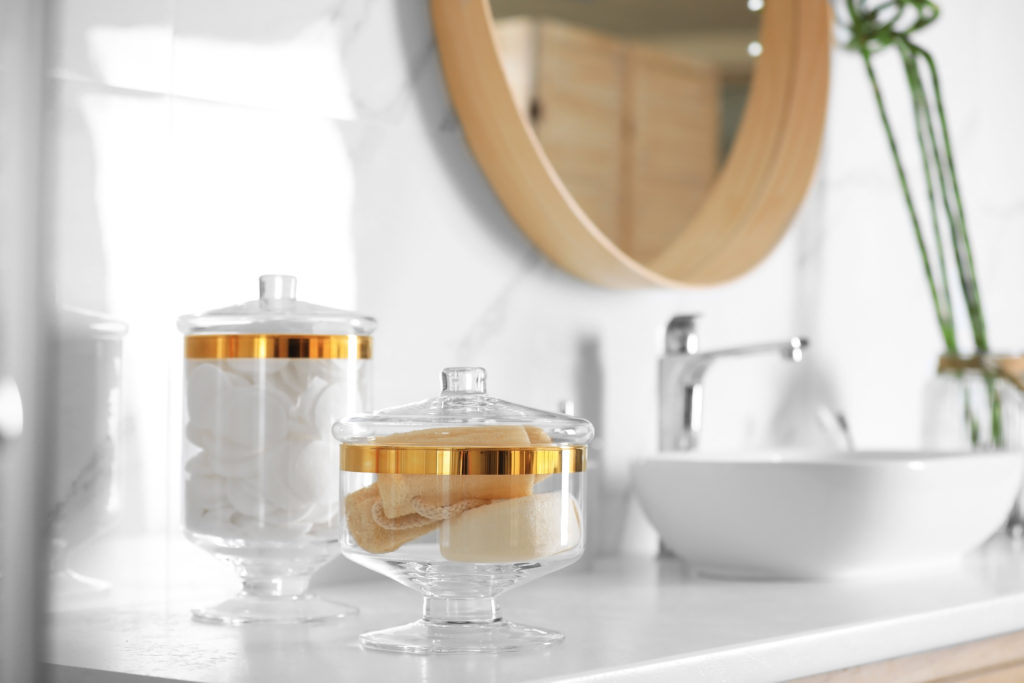 4. Label, label, label!
If you divide up your belongings into bins and organizers, put a label on them! This will save you tons of time when looking for your hair ties, sponges, ibuprofen – whatever it is you're on the hunt for. Labeling your storage systems makes everyone's lives easier. Plus, it'll help you keep things straight when you add new items.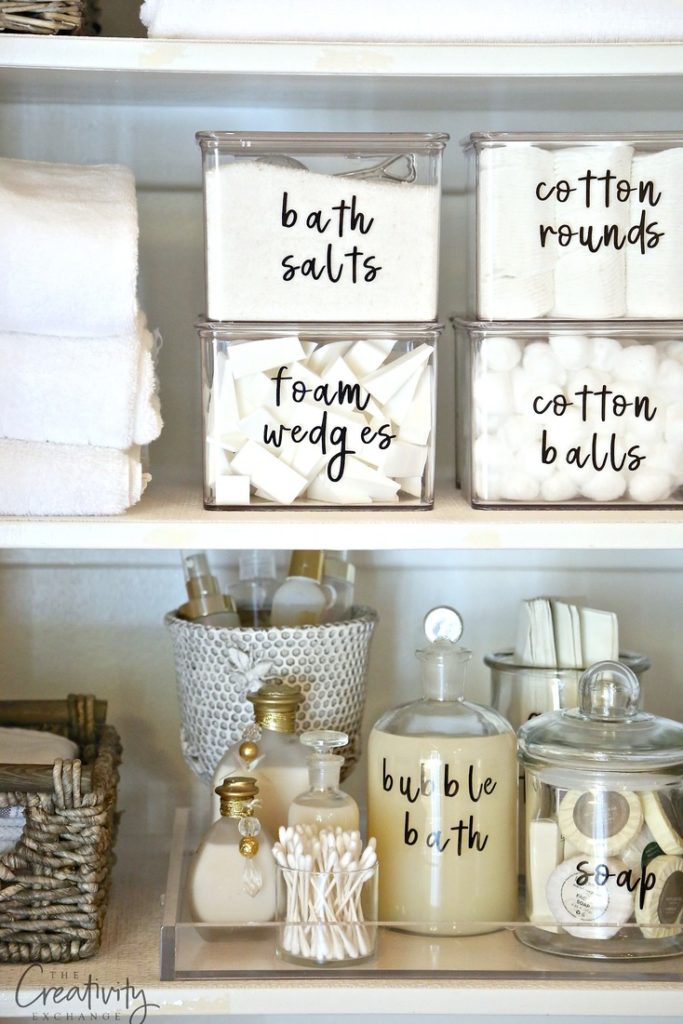 Image credit: The Creativity Exchange
5. Utilize over-the-door space
If you're running out of room in closets or cabinets, don't forget about the over-the-door space! You can get ready-to-use hooks, shelves, and organizers that place easily over doors big and small, or DIY it and use some adhesive hooks or magnets. Whatever method you go with, this can be a major space saver.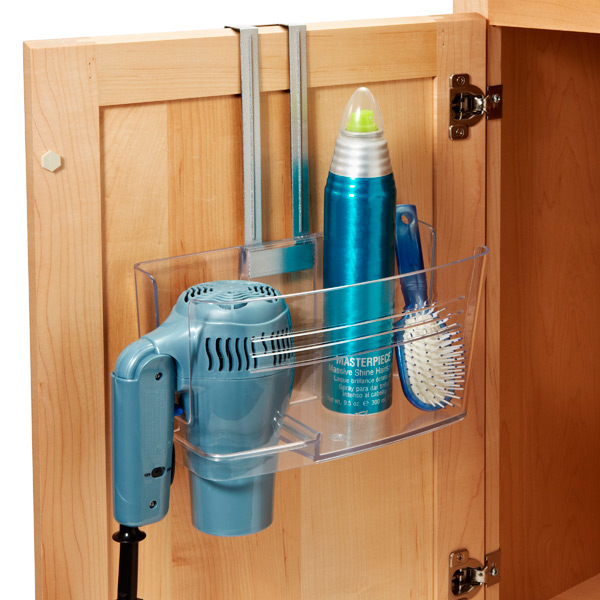 Image credit: The Container Store
6. Don't forget the shower!
How many of us have old soap and shampoo bottles piling up in the shower that we might use someday? If you're organizing the rest of the bathroom, don't ignore your shower. This can get just as cluttered as any other area, and it's one most of us use every day.
Once you've decluttered the shower, take advantage of storage caddies or over-the-showerhead hanging shelves if you're low on storage space. A tidy shower makes for a happy homeowner!
Image credit: The Container Store
7. Keep the bath toys together
If you have kids you might have bath toys scattered throughout the bathroom. To stay organized, keep them all in one basket or bin, pull that bin out at bath time, and put everything back into the bin when the bath is done.
This also applies to your bath accessories – things like bath bombs, salts, oils, bubble baths, you name it! Instead of housing these items in several random places, keep it all together and just pull them out as needed.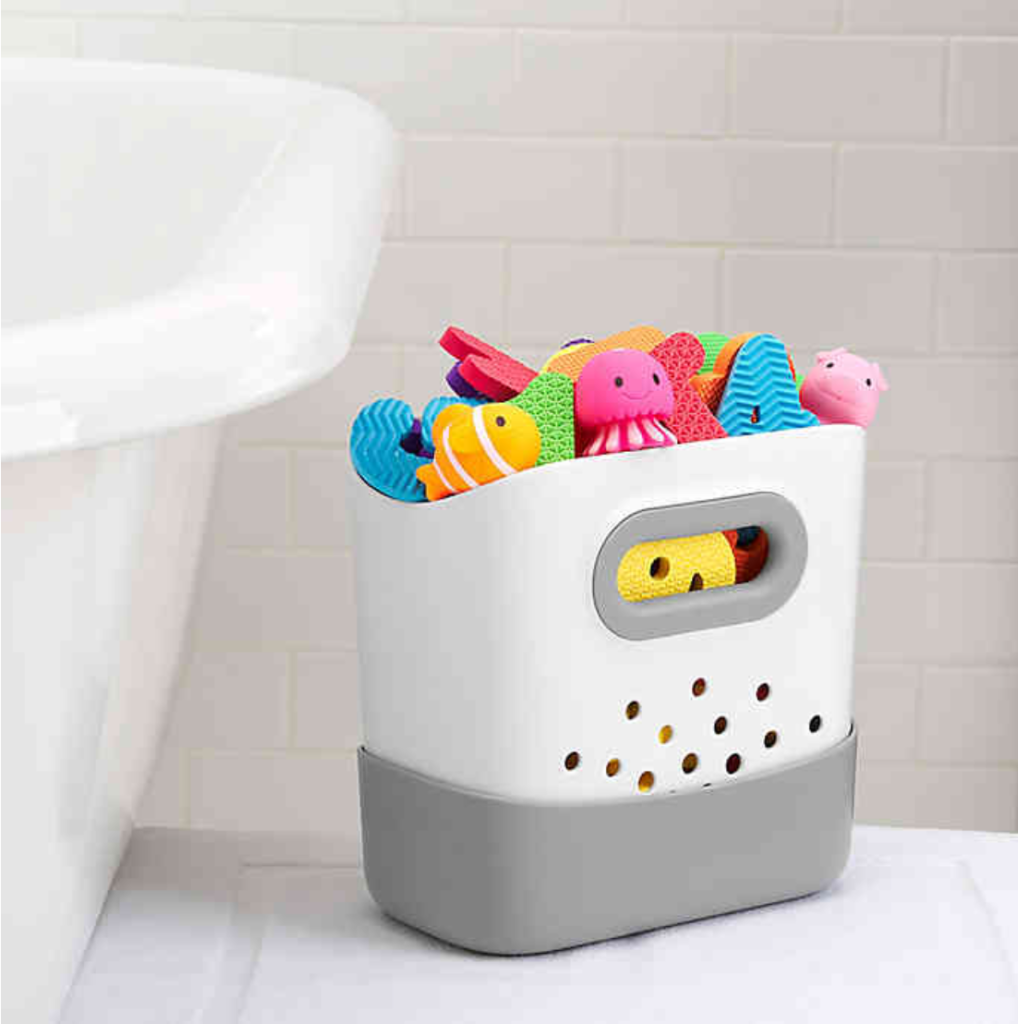 Image credit: Buy Buy Baby
8. Hang towels on hooks, not bars
This next tip is a game-changer. Instead of shoving any number of bath towels on an average-
sized towel bar next to the shower, consider hanging a few hooks and giving each towel or two its own space. This will allow you to hang more towels in a smaller space! And although you can hang more, it will actually look less cluttered and disorganized.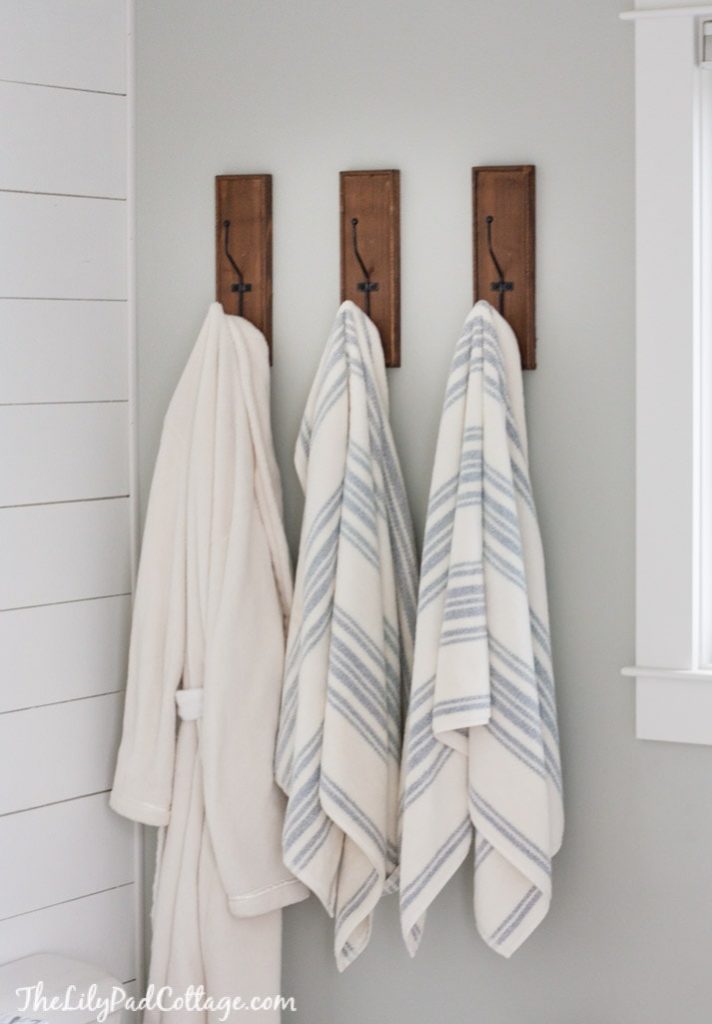 Image credit: The Lily Pad Cottage
9. Think upward: Utilize vertical space
If you're short on conventional storage space (cabinets, closets, etc.) vertical space is the way to go. There are so many areas you can hang shelves or hooks in your bathroom, like above the toilet, next to the counter, etc. – all you have to do is look up!
The same goes for cabinet storage. You can nearly double your storage space in your cabinets by using drawer shelves or risers. Let's face it: you're probably going to pile things on top of each other anyway, so you might as well use a little shelf to keep it as organized as possible.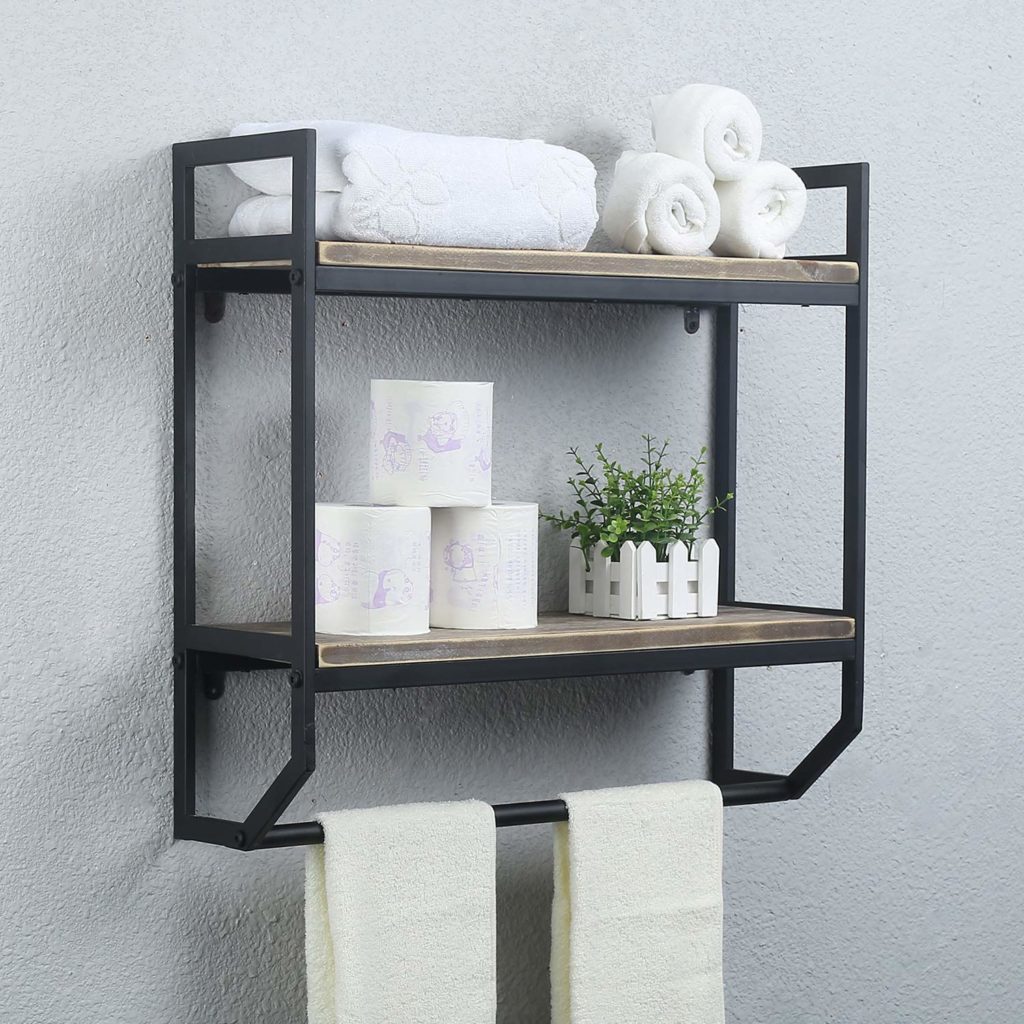 Image credit: Amazon
See? That wasn't so bad. If you'd like to learn more about homeownership and everything that comes along with it (like organizing your bathroom!) find a loan originator in your area to chat.