How do you know if a bank is a good fit for you? View our tips to learn more.
As a wholly-owned subsidiary of WaterStone Bank, we work closely with this organization to bring our customers the best variety of loan options. It's no secret there are a plethora of banks and banking options to choose from, but how do you choose the best one for you? There are several criteria to consider, such as convenience, fees, and interest rates. Below is a breakdown of some of these key factors: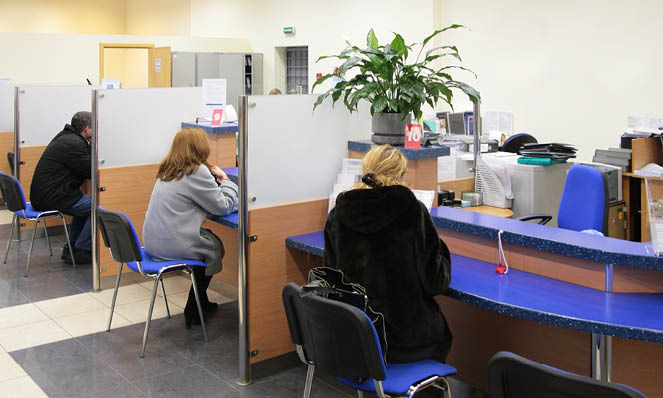 Reputation – Choose a bank that has a long history and great reputation for treating its customers (and community) well. It's also crucial to verify the financial institution has FDIC insurance. This type of insurance provides up to $250,000 in coverage per account owner, should the institution fail.
Physical versus Online Presence (or Both) – With so many internet-only banks emerging, you'll need to think about your personal preferences. Is it important to have a branch location nearby with business hours that allow you to visit as needed?
Traditionally, online banks are known for no fees and desirable interest rates. This is often due to their low overhead. However, smaller banks are starting to provide more competition in this realm while also providing the physical presence and better service many customers rely on. Whatever your approach, the great news is the majority of banks offer flexible online banking, mobile check deposit, and the opportunity to let you bank anytime, anywhere!
Location and Size – Many people enjoy the convenience of having a bank that's close to home and/or work. This is especially true if you prefer in-person banking or need some cash fast. The customer service aspect is an added bonus and ensures that someone is available to help you. This is especially true with smaller banks; many enjoy the customer service focus and familiar faces at a smaller institution. If these factors are important to you, consider stopping in to a branch to get a better feel of the culture while also learning about the bank's accounts and other products.
Fees – Banks fee schedules can vary drastically, even for institutions that advertise free checking. Fees can emerge for a myriad of factors such as ATM usage, not utilizing direct deposit of your paycheck, low account balances, overdrawn accounts, closing your account, and even opting for paper statements. This is another category where it really pays off to do your homework.
Be as specific as possible up front in determining your banking needs. Assess which stumbling blocks you may encounter, if any, before committing to a new financial institution. This will help you navigate the options. In the end, it all comes down to doing your homework. Remember, this is an important decision, so it pays to spend some time before choosing!