Lisa Fenske recognized as Milwaukee Business Journal's Chief Marketing Officer of the Year.
We're excited to announce Lisa Fenske, our SVP – Marketing & Communications, has been named "Chief Marketing Officer of the Year" for 2019 by the Milwaukee Business Journal! This is an impressive achievement that is awarded to a select group of senior marketing officers in southeastern Wisconsin.
The "Chief Marketing Officer of the Year" award acknowledges those who have made a significant and ongoing impact on their company, their industry, and the marketing profession as a whole. Recipients of the award were selected by an independent panel, led by Business Journal Editor-in-Chief Mark Kass.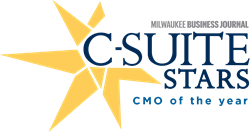 We couldn't be more thrilled for Lisa, who has been with Waterstone Mortgage since 2011.
During her time with the company, she has already doubled the size of the Marketing Department. She also currently manages the Training and Corporate Support teams, and oversees many enterprise-level projects for the company.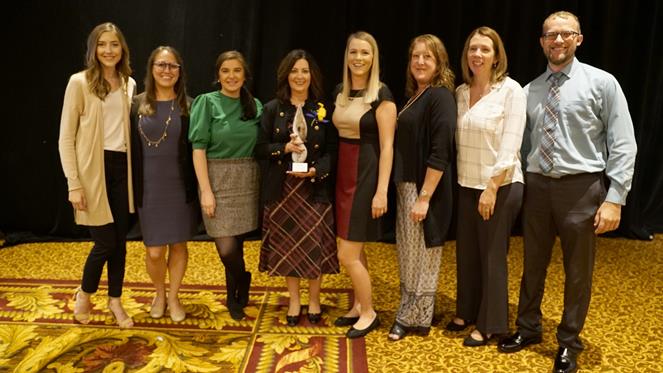 A few of Lisa's other noteworthy achievements that earned her the "Chief Marketing Officer of the Year" award include:
Spearheading the remodeling process for Waterstone Mortgage's current corporate headquarters in Pewaukee, Wisconsin
Developing and launching the company's new brand nationwide
Implementing various marketing technology systems and solutions
Building out Waterstone Mortgage's social media platforms and increasing the company's online presence
Along with the marketing team, supporting countless corporate initiatives and more than 225 loan originators, sales managers, and branch managers around the nation
Developing a monthly marketing webinar detailed the latest print and digital offering for Waterstone Mortgage's loan originators
Creating a streamlined email communications process to ensure that the company's 1,000+ emails per year are presented in a clear and concise way
Contributing to strategic planning for Waterstone Mortgage
Creating and leading the company's cultural competency initiative
Overseeing planning for Waterstone Mortgage's annual sales conference
Introducing and growing the company's Charitable Contributions program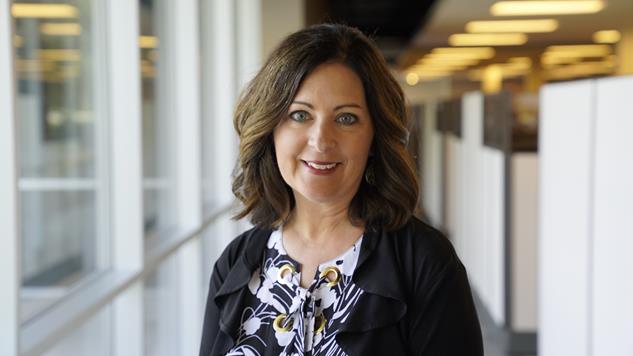 And, most importantly, Lisa is an exceptional manager who has the ability to make sure her employees feel valued and encouraged in their professional roles.
"Lisa's enthusiasm and positive energy are contagious to her team and those that work with her. She is a dedicated professional and sees projects through to completion and success," says Maria Vergara, former President of NAHREP Consulting Services and current Director of the Strategic Business & Relationship Team for Fannie Mae.
Maria worked closely with Lisa on Waterstone Mortgage's cultural competency initiative, which aimed to create marketing resources for the Latino homebuying market, as well as educate Waterstone Mortgage employees on how to best serve homebuyers in this segment.
"Under Lisa's leadership, she brought cultural competency training to her firm, created a Latino market branding campaign, and shared best practices to other functional business areas to improve the company's performance," Maria adds. "It was a pleasure to work with Lisa and think she is deserving of the award. She is a leader with a heart."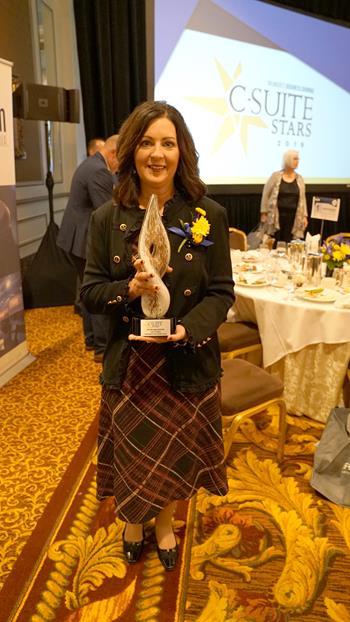 Lisa has more than 20 years of experience in marketing; eight of these have been with Waterstone Mortgage. Ongoing education and professional development are also important to her. She has her Project Management Professional (PMP) certification, and recently earned her Accredited Mortgage Professional (AMP) certification from the Mortgage Bankers Association's School of Mortgage Banking.
Outside of work, Lisa is also actively involved in the American Foundation for Suicide Prevention, which is near and dear to her heart. She participates in many of the foundation's fundraising and awareness events in Milwaukee and Madison.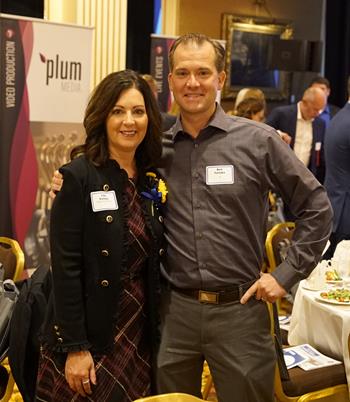 Lisa will be honored at the C-Suite Stars awards event in downtown Milwaukee on September 6, and will be featured in a special section of the September 6 edition of the Milwaukee Business Journal.
Congratulations, Lisa! We're very proud and honored to have you on our Waterstone Mortgage team.