A comprehensive understanding of this large generation of homebuyers is essential for achieving loan origination goals.
Which characteristics come to mind when you think about the Millennial generation?
You may be thinking of a mixture of positive and negative traits, such as: entrepreneurial, independent, technology-savvy, relational, motivated, headstrong, entitled, and pampered.
Any of these stereotypes may be true, in some cases. Yet, as a mortgage loan professional who is currently facing a homebuyer market in which Millennials are the largest generation represented, it's probably beneficial to "toss" these stereotypes and create a fresh approach for marketing to Millennial homebuyers.
Looking at the Facts
Millennials make up roughly 42 percent of the homebuying population, according to the 2016 Zillow Group Consumer Housing Trends Report. This generation is the largest age demographic of homebuyers currently, which means that researching and implementing innovative marketing techniques to reach Millennials is more important than ever for mortgage lenders.
To be fair, every homebuyer is unique. Simply because someone falls into the Millennial age demographic of 18-34 doesn't necessarily mean that their viewpoints and preferences are a mirror image of the Millennial "standards."
However, there are some common characteristics that unite many Millennials, and these are traits that loan professionals should keep in mind.
One of the best ways to effectively reach Millennial homebuyers is to simply understand who they are. While it is important to market to all potential homebuyers, regardless of which categories they may fall in to, it's also helpful to understand their varying goals and preferences.
When determining the best way to reach potential Millennial homebuyers, consider their:
Values
Technology preferences
Opinions of communication and relationship building
Views on their loan professionals' expertise and reputation
Housing preferences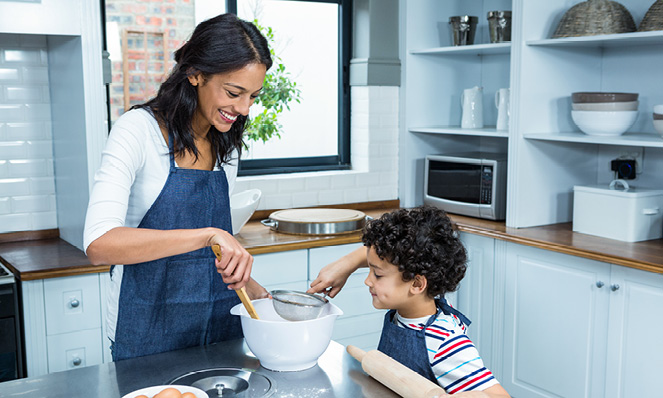 Once you have a basic knowledge of these characteristics, you'll be more prepared to effectively meet the housing needs and desires of the Millennial age bracket.
Understanding Millennial Values
As a loan professional, no matter the age or demographic of your client, it's vital to develop an understanding of that person's unique values.
As a whole, Millennials are likely to view homeownership as a significant aspect of the American Dream, according to the Zillow Housing Confidence Index. The NARS® 2016 Home Buyer and Seller Generational Trends report also found that the younger generations are working toward the goal of homeownership primarily because they want a home to call their own.
This generation is also very community-minded, with about 55 percent of them being actively involved in their neighborhood or city (2016 Zillow Group Consumer Housing Trends Report). Millennials often value giving back to their communities – in both their personal and professional lives.
Applicable Marketing Technique: So, what can you do to appeal to Millennial values? One way is to showcase your company's community service and charity efforts – whether it be on social media or in emails to prospective clients. Younger generations often enjoy seeing "behind the scenes" photos or videos of how your professional life aligns with your charitable giving and volunteering. It not only makes you more relatable, but serves as a reminder that you put effort into helping other
Tackling Technology
As a whole, the mortgage industry isn't known for its cutting-edge, innovative technology. The problem is, that in the eyes of Millennials especially, we need to be.
The topic of technology is two-fold when it comes to marketing to Millennial homebuyers: you need to be aware of how Millennials use technology to select a mortgage lender; and you need to offer younger homebuyers the secure and effective technology solutions that they've come to expect from anyone who is doing business with them.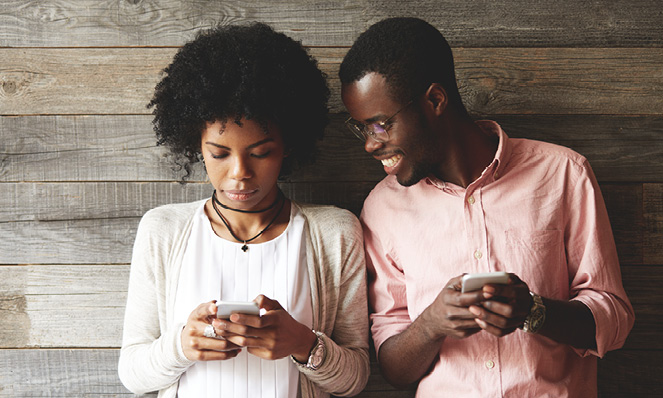 In regards to the first topic, approximately 90 percent of Millennials use the internet and 80 percent use mobile devices or apps to research the homebuying process, according to Zillow Group's report. The majority of potential homebuyers in this age bracket also read online agent reviews (such as those on Zillow or Trulia) before choosing a loan professional.
Millennials also have high expectations when it comes to secure technology that will protect their personal information and sensitive financial data. Any tools that a mortgage lender has in place that prove their dedication to information security is a huge plus.
Applicable Marketing Techniques: When it comes to managing your online presence, it's best to be cautious and leave the heavy-lifting to your company's marketing and communications professionals. For instance, find out if your company has a policy for responding to both positive and negative online customer reviews, so you can plan accordingly.
Also, if your company offers innovative technologies such as mobile apps, make the most of those. Millennials will often seek out companies that can offer them convenient technology solutions that make the loan process more accessible. In fact, they are the generation that is most likely to fill out an online mortgage application.
Communication and Relationship-Building are Essential
Although most Millennials value the role of technology in the mortgage process, don't assume that they don't also appreciate a good, old-fashioned conversation. According to Zillow Group's study, when it comes to interacting with their lenders, the primary communication method of choice for younger homebuyers is often phone calls, followed by in-person meetings. Only 10 percent of Millennials prefer communication with their lender via text message.
As with any professional relationship, trust and transparency are key to the client's satisfaction. While Millennials are often cautious and selective about who they decide to work with, they can become very loyal to those who gave them a positive business experience.
Applicable Marketing Technique: Don't be hesitant to ask any of your clients, but your Millennial clients in particular, how they prefer to be contacted. If you have a brief message, consider texting your Millennial homebuyers. But, in most cases, build the relationship by following up with phone conversations and even in-person meetings. Consider casual settings for meetings, such as a coffee shop, which may appeal to Millennials more than a traditional office setting.
Exuding Expertise
Just as Millennials value relationship-building with their loan originators, they also place a significant emphasis on working with experienced and savvy professionals. They are more likely than preceding generations to seek out the professional advice of real estate agents and loan professionals.
Also, when a Millennial has a positive experience, they are often not shy about sharing their opinions with family members and friends. Again, this ties into the loyalty factor. If you create an exceptional experience for a Millennial, he or she will likely return the favor by recommending your services to others.
Applicable Marketing Technique: Share your business insights on social media, but make sure it's done in a professional and subtle way. Mix in business posts with "behind the scenes" office photos, information on volunteering or charitable donations, and seasonal homeownership tips or articles.
Understanding Millennial Housing & Mortgage Preferences
Once you've laid the groundwork for working with a potential Millennial homebuyer, you will – of course – want to inquire about their housing preferences.
As reported in Zillow Group's study, as a whole, Millennials are generally buying their first homes at an older age than previous generations. Because of this, they often skip the "starter home" phase and search for a slightly larger and pricier home. Across the nation, they pay a median price of $217,000 for their homes, and their median home size is 1,800 square feet.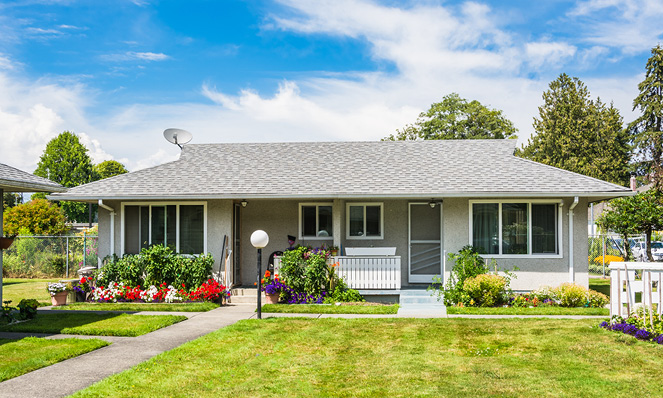 And if you think that young homebuyers only want to live in big cities, think again. Only about 25 percent of them live in urban areas, with nearly 50 percent preferring to buy in suburban communities.
Finally, keep in mind that Millennials often have different mortgage preferences than previous generations. For many of them, student debt is a financial burden that prevents them from saving for a down payment. A 2016 study by Citizens Bank found that Millennials with student debt are spending, on average, one-fifth of their salaries on paying their student loans. Moreover, 57 percent of Millennials say they regret taking on as much student debt as they did.
For many of these individuals, a 20 percent mortgage down payment is simply unrealistic. Lenders who offer loan programs with no or low down payment options will likely appeal to the Millennial homebuyer market much more than the lenders who don't.
Applicable Marketing Technique: The lesson here is that Millennial homebuying preferences aren't always what you think. Don't place your younger homebuyers into a "box." Vary your marketing flyers and materials to show different types of homes, in different settings (cities, suburbs, and rural areas). Also tout your no down payment and low down payment loan programs.
The Bottom Line
Understanding Millennials and their homebuying preferences can be summed up in just two words: don't assume. This generation shares some characteristics with their parents' and grandparents' generations; but, in many ways, they are holding loan professionals to an even higher standard.
And while it may be tempting to believe both the negative and positive stereotypes associated with this age group, you are likely to find that the Millennial group – just like all generations – is made up of very unique and diverse individuals.
However, when you're able to modify your marketing messages and materials to the general preferences of this age demographic (while still maintaining your company's values and voice), you'll already be "speaking their language," which is the first step toward gaining their trust and, ultimately, their business.
After all, tailoring a message to the Millennial homebuyer segment is often the initial way that you will capture their attention. Make sure it's an impression worth remembering.
Originally appeared in the February 2017 issue of MReport Magazine.
Statistics from the Zillow Group Consumer Housing Trends Report 2016