As the mortgage industry becomes more and more acclimated with innovative technologies and digital marketing tools, it's obvious that using a Customer Relationship Management (CRM) system is no longer an optional part of being an effective and competitive loan originator – it's entirely necessary.
In such a competitive market, loan originators need every advantage in the race to win the hearts of both borrowers and Realtors.
Why do I need a CRM?
A CRM might seem like a "nice to have" feature, but an effective CRM is essential to every loan originator's success. Not only does it keep your clients' and referral partners' information organized, but it also provides you with alerts and reminders of upcoming tasks that would be extremely difficult to remember otherwise (i.e. sending a card to each client on their birthday.)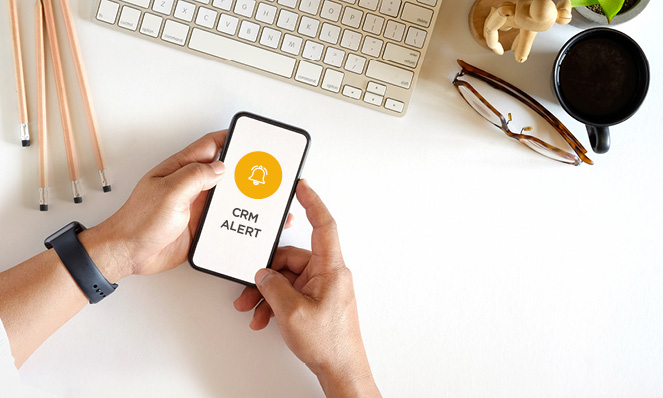 Plus, if you have the right CRM, it's ultimately going to save you a ton of time. When everything is automated (and preferably integrated with your LOS system) or easy to schedule, it takes a lot of the "planning" pressure off of you, so you can focus on generating more leads and building relationships.
What do I look for in a CRM?
Now that you know the "why," here's the "what." An effective CRM should be meet a variety of basic requirements, such as:
Sort contacts by type
Sort customers by stage in buying cycle (i.e. prospect, in-process, past client)
Provide alerts any time a client can save money, lists a home, or is simply celebrating their loan anniversary or birthday
Contain all information relative to a contact in one easy-to-access location (loans, marketing materials you've sent, notes, etc.)
Offer a calendar that can organize your daily tasks, reminding you to make important calls
Have the capacity to host/send email campaigns to all types of contacts (referral partners, current clients, and prospects)
Integrate with your LOS
Let's look at each of those features in more detail…
A good CRM will be able to sort your contact by type. But an even better system will help you to easily identify and group customers by their stage in buying cycle so you can deliver tailored messages and manage day-to-day activities necessary to maintaining that relationship. An excellent system will also evaluate your clients' data and alert you when situations such as these pop up: a refinance might be a good option for the client due to current market conditions or the client has listed their home for sale and may need financing assistance for their new home. Or, sometimes, it's more simple; being alerted to the fact that a past client is celebrating their loan anniversary means you can make a quick call and check-in with them.
Having all information related to a particular client in one easy-to-access location is also essential. For example:
Which loans have you done with John Doe?
Who referred John to you?
Who was the listing agent or buying agent associated with John's last loan?
What was John's interest rate on the last loan you closed?
What is John's favorite color?
If John calls you tomorrow – prove to him that you "have your stuff together" by having your stuff together.
A calendar is another essential feature. Loan originators can see, at a glance, what they need to do on daily basis. Calendars should be populated with reminders tied to client, Realtor, or prospect campaigns. For example, prospects and leads are valuable. Make sure you have a system to organize how and when you touch base with these valuable leads.
Another feature of a basic CRM is the ability to send and schedule emails. What's even better? A CRM that can send more complex campaigns to your current clients, referral partners, and prospective clients. Whether it be a series of emails, direct mail pieces, or a combination of both, your CRM should be able to handle the scheduling and automation of these more sophisticated campaigns.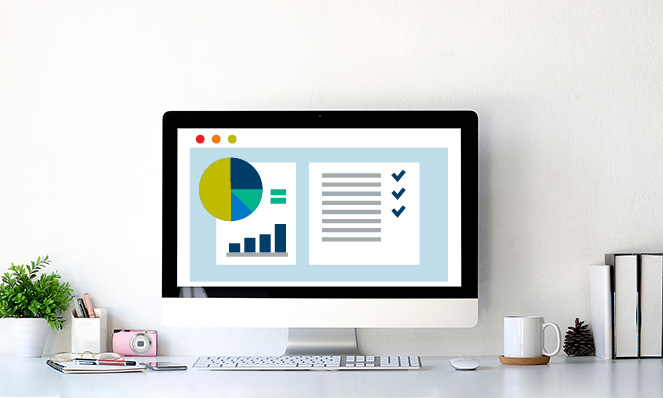 The final standard feature that you should expect from your CRM is the ability to integrate – or sync – with your LOS. This will eliminate the manual work of entering your lists of referral partners and clients into the system. Plus, as a bonus, you'll be able to send automated message to clients based on specific actions/activities in your LOS system. Did your client's file just move to Underwriting? A terrific LOS system will ensure that the client, listing agent, and buying agent are kept in the loop on this little detail.
If you are in a position to make a CRM system purchase decision, consider your choices carefully. Take the time to build a strategy around its use. What's the use of a feature/function if you don't have the staff, talent, or plan to utilize it? If you are originating, this should be a question you pose to your marketing and communications teams.
So now that we've covered some of the basics, let's dive deeper.
What are the features of an exceptional CRM?
If you're ready to take your marketing efforts up a notch, it's well worth your time to find a CRM that includes the most innovative features available. These may include:
Innovative and interactive tools for clients & referral partners
Ability to co-brand with referral partners
Creative videos that are branded with your information
Automatic emails that are pushed out to your referral partners when their client's loan reaches a new milestone
Memorable post-close mail and/or email campaigns that are easy to manage
Again, let's take a closer look at each of these…
While standard emails will probably never go "out of style," it's much more eye-catching to include interactive games and tools within your emails to impress and interest your clients. Easy-to-use mortgage calculators and trivia quizzes are great ways to grab a client's attention and to get them thinking more about the mortgage process.
Can you easily survey your clients on their communication preferences? In this day and age, all of us should recognize the value of knowing if a person prefers a call, text, or email. A simple survey sent out as a part of a campaign for prospects would do the trick.
Another option that not every CRM offers is the ability to co-brand marketing materials with your referral partners. From flyers to emails, if you can co-brand your marketing pieces, you'll develop a stronger connection with your referral partners in the minds of your mutual clients, which will help solidify your business partnership. Just ensure you follow RESPA requirements and share expenses appropriately.
Video has become another essential aspect of a CRM. Any CRM that is able to create professional, fun videos to catch the attention of your clients is a CRM worth looking in to. These are especially helpful if you are able to send videos for each stage in the loan process – because it helps your client visually and audibly learn about the mortgage process.
Dynamic videos are also very memorable – so your client won't easily forget you in the future. All good CRM systems will allow you to custom create emails that include your videos; that technology may be a bit more advanced for some, but it's becoming a "must" to understand! As an originator, you might not need to understand it fully – but your marketing department should.
Another ideal feature of a top-notch CRM is the ability to have emails automatically pushed out to your referral partners when their client's file reaches a new milestone in the loan process. This allows your Realtor partners to stay instantly updated on the status of your shared client's loan – which is an important part of providing transparency and building strong relationships with your referral partners.
One final feature that you should look for in an exceptional CRM is a creative post-close campaign (whether it takes the form of direct mail, email, or both). Post-close email marketing allows you to send periodic emails to your past clients, over a span of several years after their loan closes. This allows you to stay fresh in their memory, without being overbearing or bothersome.
Post-close mail campaigns are another great option, because they allow you to send print pieces to past clients (such as holiday, birthday, and loan anniversary cards). These are ideal for clients that you know will appreciate the extra effort you took to send them a thoughtful note. Stand out from the crowd.
Still not convinced?
All of these CRM features add either the innovative technology element or that extra "human" aspect, both of which keep you foremost in your clients' minds. And really, that's what a CRM is all about – making yourself and your company memorable.
If you're still on the fence about using a CRM, remember that doing so will have an undoubtedly positive impact on your origination business. It's simply a matter of finding the right CRM for your needs. If you can spend the least amount of time on your CRM and still leave lasting impressions with your clients and referral partners, increase your production, and make you and your referral partners lives a bit easier – you will know that you've found a "winner."
Originally appeared in the March 2017 issue of National Mortgage Professional Magazine.