First, I wanted to say that we are thinking of our employees, customers, business partners, and their family members during this trying time. There is a great deal of uncertainty, and we hope everyone is staying safe and healthy.

To our customers and business partners: Please find peace in your decision to work with Waterstone Mortgage during this time, as we know we will come out stronger on the other side. We gain our financial stability partly through the support of our parent company, WaterStone Bank, which enables us to withstand times of financial uncertainty.

While most of our Waterstone Mortgage team members have transitioned to working at home for the foreseeable future, our commitment to our customers remains the same. Fortunately, our cloud-based platform and an excellent suite of mobility tools will allow us to continue serving homebuyers effectively, while maintaining our policy of protecting their security and confidentiality.
As social distancing and quarantining becomes more important (and mandated by many states), so does open communication. Our local home loan experts are available to answer any questions via phone call, text message, email, or video chat. It is our priority to be extra-communicative and transparent during this time to ensure that our customers and business partners have the information they need.
Closing Tips for Homebuyers
As a precaution, many of our title companies will no longer allow anyone but the homebuyers to attend closings. This is a temporary measure put in place to adhere to the CDC's social distancing recommendations.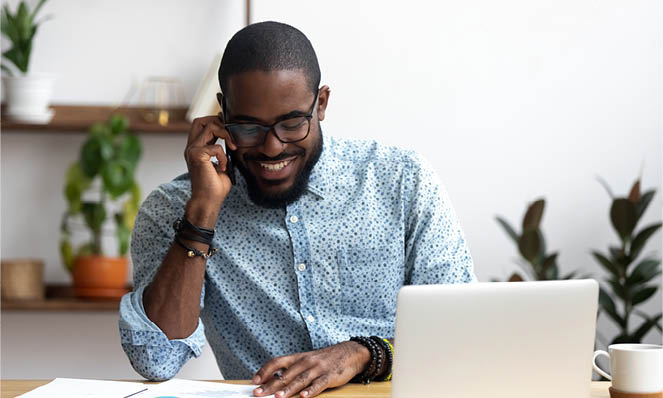 We utilize a hybrid eClosing solution called Snapdocs here at Waterstone Mortgage. It's a completely secure system that allows our customers to preview closing documents in advance, and even e-sign any eligible documents prior to the closing date. This not only cuts down face-to-face interaction, but also reduces the time spent at the closing table – providing a better experience for all parties involved.
The Current Lending Environment
If you've been thinking of purchasing a home, but are uncertain how that process might look (given our current circumstances), please know we can still help you achieve your dream of homeownership.
Not only are mortgage rates extremely low, historically-speaking, but our local teams are prepared to help you every step of the way – and your health and safety is our main focus.
We have many digital solutions that allow our customers to:
Review documents virtually
Upload documentation securely
Electronically sign most paperwork
If you have additional questions about getting started with the homebuying process or any of our processes as they relate to COVID-19, please reach out to a Waterstone Mortgage loan professional in your area or visit our COVD-19 Resorces page.

On behalf of everyone at Waterstone Mortgage, we appreciate your support during this challenging time. I'm confident that we can work through this difficult situation and still meet our customers' needs, while ensuring the safety and wellbeing of them and our employees. Please don't hesitate to contact us if you have any questions.