Sprucing up the tile floors in your home can make a world of difference.
If you're moving into a new home that needs a few cosmetic updates – or, even if you've been living in your home for a while but want to spruce it up – installing new floor tiles in your bathroom or kitchen can be a great way to add value to your home and make it look nicer.
Tile can be tricky, though, so it's important to carefully consider which style will best fit your home's style, as well as your own preferences.
To help you tackle this fun project, we compiled a list of insightful tips for choosing your tile:
Consider the foot traffic.
If you're tiling an entryway, think about how many feet will make the trip back and forth over the days, months, and years. Floor tiles should be flat and durable. Forgo the 3-dimensional, carved, or glass tiles for high-traffic floors.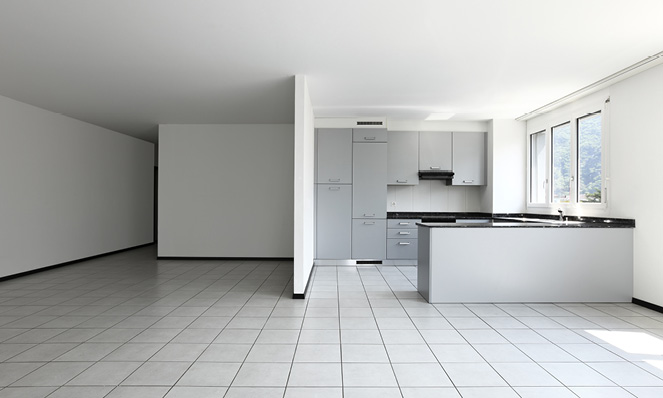 Durability is key.
Natural stone tiles can't be beat when it comes to durability. It can be pretty pricey, though. So, if you need a more affordable option, Luxury Vinyl Tile (LVT) is also resilient. You can even purchase LVT that has the appearance of hardwood!
Big or little?
The size of your tile also has a dramatic impact on the "look and feel" of the room. Choose smaller tiles for bathrooms and other small areas (large tiles can overwhelm the room and make it appear smaller), and larger tiles for spacious rooms.
Go glam or stay classic?
If you're debating between choosing a classic tile and a more colorful, trendy style, consider this: always go for classic in your kitchen or master bath, and think about doing something more "fun" in a small space such as the powder room.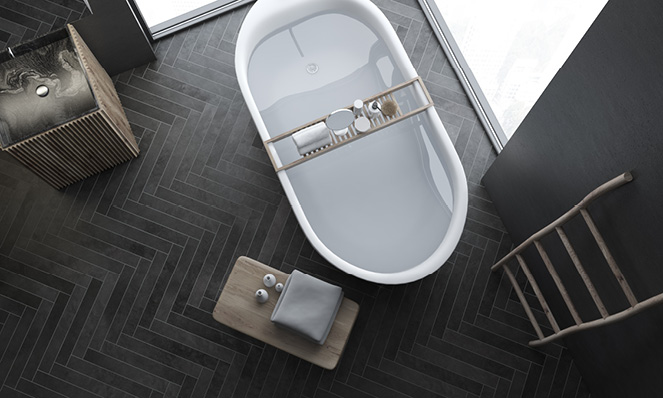 If you're still not sure about the classic tiles, stick with a neutral color, but select a tile with some texture; this will give you the edge you're looking for. Plus, it's better than choosing a wild color or pattern that's totally "in" right now but might make you cringe in 5 years.