Buying a house is a big commitment... but the long-term equity and wealth that come from homeownership can be worth the investment.
As you plan to purchase a home, make sure you consider setting aside money for closing costs. These costs also apply if you're refinancing your mortgage. Interested in learning more? We've got you covered...
What are closing costs and how much are they?
Closing costs are the various charges associated with the mortgage transaction that are above and beyond the purchase price of the property or loan amount. These costs may be paid by the buyer or seller and are typically paid at the time of loan closing.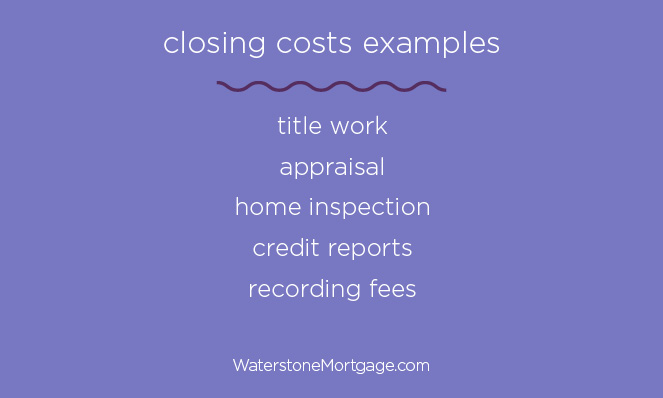 Some examples of closing costs include:
Title work – This means that a title company will do a bit of research on the title – making sure there are no liens, claims, etc. Once the title company confirms that there are no "encumbrances," they will issue a title policy.
Appraisal – An appraisal is a written estimate of a property's market value, and it's based upon what similar properties are selling for in an area, the property's condition, the neighborhood, etc.
Home inspection – A home inspector visually inspects a home for immediate or potential problems. The inspector provides a report detailing any issues with the property and recommendations for further evaluation.
Credit reports – This is a detailed report of an individual's credit history obtained from a Consumer Reporting Agency.
Recording fees – These are fees charged by a government agency for recording or registering a real estate transaction, so that it becomes a matter of public record.
Origination fees and points – This covers the cost of processing the loan.
Reserves – Reserves are extra money that a lender requires a borrower to have in the bank at closing. For example, if a lender says a borrower needs three months' reserves, they are usually saying they need three months of mortgage payments in the bank.
The total closing costs for your home loan will vary depending on your situation. You will receive a Loan Estimate within three business days of application to help you plan. Additionally, at least three business days prior to closing, you will receive a Closing Disclosure, which includes a final statement of closing costs.
When will I receive my final figure needed for closing?
At least three business days prior to your scheduled closing. You will receive an initial Closing Disclosure which shows final figures (or cash needed to close). However, the final figure may change before closing due to last minute changes and updated figures. For that reason, your closing agent or loan originator will contact you at least 24 hours prior to closing to confirm the cash needed to close.
You must get a cashier's check made out to the closing agent for the amount needed. You may be required or may choose to have the funds wired to the closing agent instead of getting a cashier's check.
Where can I obtain a copy of signed documents from my loan closing?
Copies of the documents you signed at closing should have been provided by your closing agent. If you have questions about your closing or obtaining a signed copy of a document, please contact your loan originator.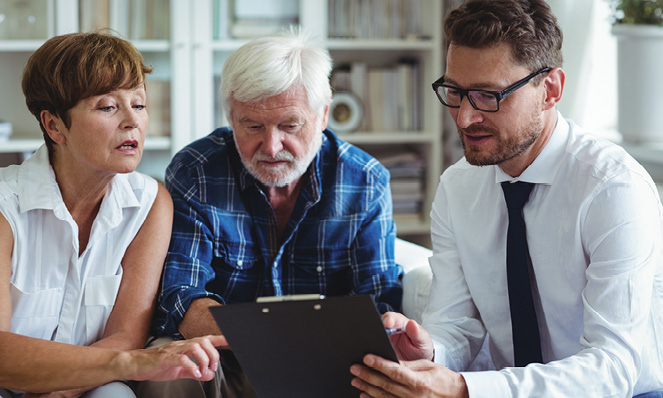 Do you have other closing cost questions? Your Waterstone Mortgage loan originator can explain everything about closing costs in more detail.