Finding and hiring your ideal branch managers and simplifying the recruiting challenge doesn't have to be rocket science.
There's no doubt that the occupation of branch manager is a highly unique one. Not only does a branch manager possess the suave, outgoing, and persuasive personality of of a salesperson, but they must also have the poise, self-motivation, and integrity of a manager. Very rarely does someone successfully pull off both skill sets – but when they do, they inspire their team members to work hard, exceed expectations, and achieve significant goals.
The art of finding successful branch managers that are an ideal fit for your mortgage lending company can also be a challenging task. Yet, with careful thought and intentional discussions, finding an exceptional branch manager is a very achievable objective.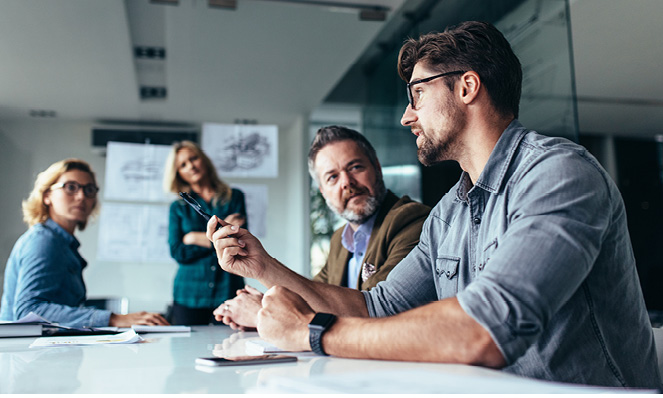 The Initial Steps
Before you even begin the search for new branch managers, make sure you identify what you're looking for. Understanding the business strategy, management style, and overall motivation that you're seeking in a potential candidate is imperative. Map out these characteristics in detail before you start reaching out to candidates.
Once you're confident in the desired traits you have listed, start the search process. There are a variety of search methods you may use, depending on which ones have worked best for you in the past. A few to consider are:
Existing employees who have connections. At Waterstone Mortgage, we generally find this is the most effective way to find promising branch manager candidates. Employees are not likely to recommend someone unless they are confident about that person's abilities (especially when the recommended person will be in a prominent leadership role).
Recruiters. This one can be a little "iffy." If you're working with a recruiter who doesn't know your company and industry well, it's probably not going to turn out well. On the other hand, if you have a specific set of recruiters who you work with on an ongoing basis, and who have a deep understanding of your company's goals, and recruiting challenges, you're more likely to get desirable results. Inviting recruiters into your corporate office, for example, is a great way to help them understand your company's culture. In turn, this will help them select preferable branch manager candidates.
Conferences & Trainings. Industry conferences are the perfect opportunities to meet top producers from around the nation. Also, because you have the chance to speak with them in person, you can often get a better idea of their business strategy and personality – which can help you determine right off the bat if you'd like to pursue the chance to offer them a position within your company.
Social Media. This also comes with a caveat: social media should be used in a strategic and smart way to find ideal candidates. If you're sending out mass messages to branch manager prospects via social media, you'll end up with a lot of work on your hands, and not very desirable results. Pinpointing specific candidates and then reaching out to them through social media is a more strategic tactic that often works well. Of course, you will want to follow up with multiple phone discussions and an in-person meeting before making the final decision.
The "Courting Phase"
After you've made the initial contact with a prospective branch manager, you'll be ready to start discussions with the candidate. As you go through this process, keep the following in mind:
Identify Their Current Challenges. Throughout the discussions, you should be able to easily pinpoint the issues and problems that the prospect is experiencing at his/her current company. Be honest with yourself, and with your candidate, about whether or not your company can remedy those challenges.
Ask Follow Up Questions. When it's your turn to speak, make sure you "dig deep" with your questions. Separate your coaching/management questions and your production questions – because both are crucial aspects of a branch manager's job. Ask the candidate situational questions to gain an awareness of how they would handle tricky circumstances. Most importantly, learn what they really want from their career.
Give the Process the Time it Deserves. Rome wasn't built in a day. A perfect team of branch managers can't be built in a day either. Make sure you have multiple discussions over time, so you can really get to know your branch manager candidate. As the relationship moves along, invite the prospect to spend a day at your corporate office. This way, they can easily interact with managers and the operations team. It's amazing how much an on-site visit can impact a prospective branch manager; experiencing the company culture firsthand is a big part of making the final decision.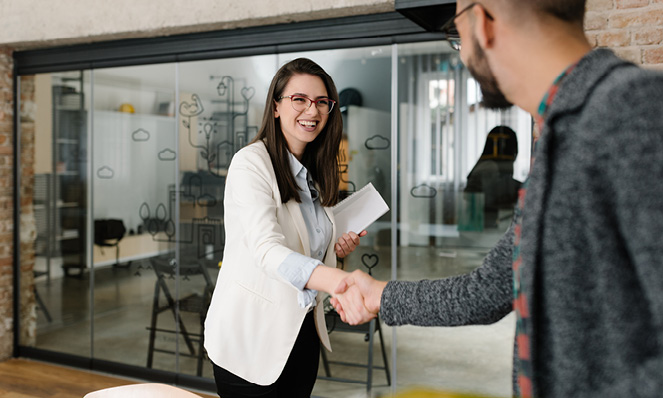 Time is extremely valuable in the mortgage industry, but it's vital to slow down your hiring process. It can be a very costly and critical decision to bring a new branch onboard – so ensure you are taking the appropriate time to get to know the branch managers (and their team members) you'll potentially hire.
Decision Time
Before you make the final decision, make sure you've exhausted every discussion with the candidate, and have a thorough understanding of their goals, their personality, and how they will fit in to your company culture.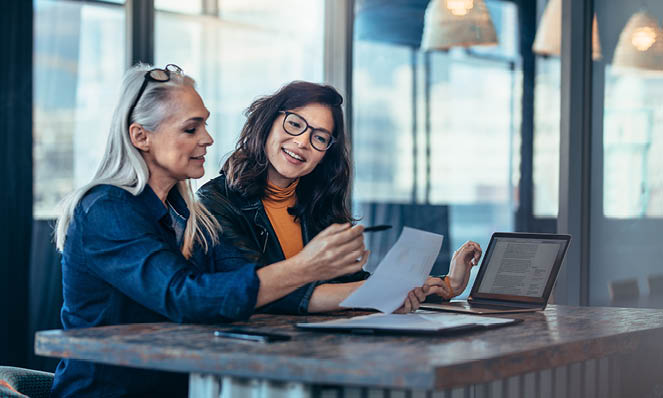 One other aspect of the hiring process that is really important to us at Waterstone Mortgage is to be honest and transparent with our candidates. Any time a mortgage lender makes false promises, a branch manager will figure it out very quickly after onboarding. If you truly value and respect the person's time, you won't allow this to happen. So, be open about your company's struggles and areas for improvement; you'd be surprised how much this will impress your candidates. Of course, you also want to follow up by elaborating on how you're currently working to remedy those issues.
Remember, you're not just making a solo decision. This is a life-altering choice for your branch manager candidate. Not only are they concerned about the "down time" in their production during the transition, but they also worry about switching their whole team to a new environment and potentially new systems. They need to be completely sure the transition will benefit them as well.
Overall, if you're honest, communicative, and take your time, you will find that the branch manager hiring process doesn't have to be difficult and that your recruiting challenges are in the past. In fact, when you find the right person, it can be quite a rewarding experience to watch them thrive in your company. At that point, you'll realize that it was all worth the effort.