The more time spent at home, the more you might notice areas around that house that need some fixing up. Here are 5 of the most affordable DIY home improvement projects that you can work on.
Update Your Kitchen Backsplash
This is where you can get creative and breathe new life into your kitchen. A full kitchen renovation can cost thousands of dollars, but there more options that will cost a fraction of the price – like updating your backsplash.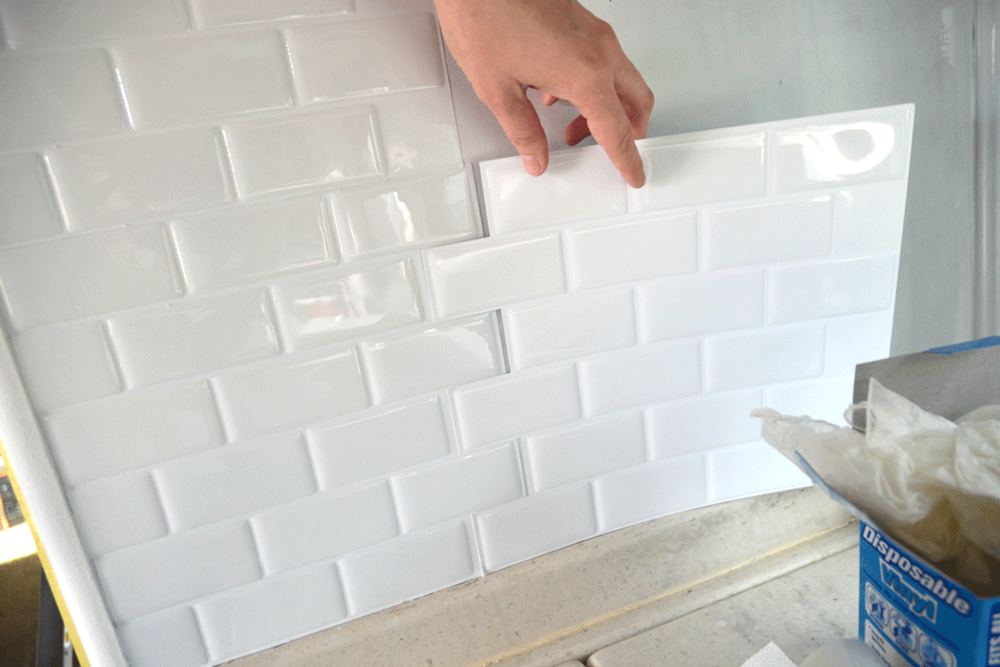 Image via Epicurious
You can use anything from bottlecaps to peel-and-stick vinyl flooring planks that will make your kitchen feel new. By heading to your local hardware store, you can find peel-and-stick tiles that are effortless to place and can stay in budget with ease as well.
Start by saving your favorite caps or venturing to your local crafts store to find something that catches your eye. With a little glue, you can reinvent your kitchen.
Coffee Display Rack
Having too many coffee cups and not nearly enough storage for them all is a problem many of us are familiar with. This easy project will give you a way to display your favorite mugs while making more room in your cabinets. By finding a sturdy piece of plywood and cutting it into 10-inch-long pieces, you can nail the planks into your wall vertically, leaving just enough space to fit your mugs.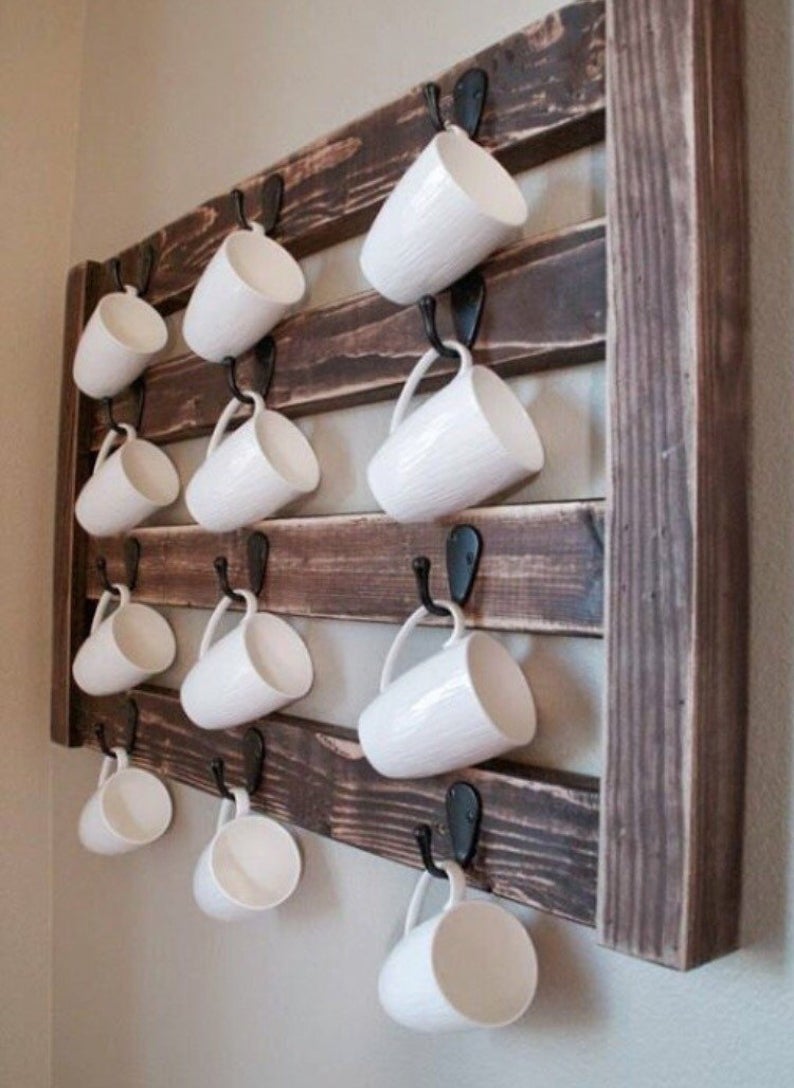 Image via Etsy
Another way you can do this is with decorative hooks placed horizontally. You can hang each mug by the handle and add a little dimension to your display!
Re-Stain Your Furniture Pieces
This DIY project is one that can change the ambience of your room with ease! If you are tired of your bedroom furniture set, but don't want to buy a new one, this is the perfect project for you.
By simply sanding your furniture down and finding a perfect color for your pieces, you can spray paint or hand paint each dresser or bedframe to the exact color you want. Doing this in your garage, backyard, or anywhere outside, you can have the feeling of brand-new furniture without the hassle of finding new pieces.
Grout Cleaning
This is a less glamorous home improvement hack, but one that most of us need! By grabbing any brand of a gel bleach (toilet bowl cleaner works great) you can bring the grout between your tiles back to life. Pour a thin strip along the grout and let it sit for 15-30 minutes.
Once your timer is up, take a toothbrush and scrub off the gel bleach. Your grout will be restored to its original shiny white and it'll become a part of your monthly routine!
Paint!
Paint can fix just about anything in the home that feels too boring or too plain. If you feel like the outside of your home needs brightening up, head to your local paint store and look at a color to repaint your front door.
Many stores have "error" paint cans that are on sale because it didn't come out to be the original color requested. This is an inexpensive way to find a unique color that you will love! You can paint closet doors, bathrooms, or your bedroom!
This DIY is something we don't always think about, but a pop of color in your home can make bring a new life and energy for any season or time of year.
For more DIY tips, visit our Home Life page.