David Gatheridge
Sales Manager
home is where your story begins
David Gatheridge joined Waterstone Mortgage as a Sales Manager for Middle Tennessee. He sees his new position as an opportunity to serve the local community with the highest level of customer service by delivering nothing but the "white-glove" treatment to clients, real estate agents, and business partners, with the help of Waterstone Mortgage's elite digital experience. Combine this with the ease of application and the streamlining of documentation, layered with strong programs – and the gap between Waterstone Mortgage and the next competitor is simply too vast to even consider.

David has been in this industry for nearly 25 years as a mortgage advisor and manager. His past experiences include originating and managing within the wholesale broker market, retail banking segment, correspondent mortgage banking, and start-ups, with responsibilities including recruiting, coaching & training, new business development, and creation of strategic alliances.

David is a current member of the Nashville Mortgage Bankers Association, The Greater Nashville Association of Realtors, and the Home Builders Association of Middle Tennessee. Through the support of Waterstone Mortgage, David will lead his team proudly to local events and volunteer hours of service at local projects.

David attended Northwestern University in Roseville, Minnesota in the mid-80s, studying Business Management. David and his wife, Judy, have been married for 35 years and live in Spring Hill, Tennessee. They enjoy the blessings of three married children and four grandsons & four granddaughters. David and his family own and operate Jericho Coffee Company – a for-profit-co that gives back to the community, bridging the gap between social statuses, ethnicities, and giving a helping hand up when there is a need.

In his free time David enjoys the outdoor passions of hunting and fishing, playing basketball and baseball with his boys, and just hanging with the family around the fire pit, or even an occasional action-packed movie. He also belongs to the Matthew 25 Ministry – participating in projects for those who cannot care for themselves. David is passionate about living life with intentional purpose. He loves to give back and to help others achieve their goals.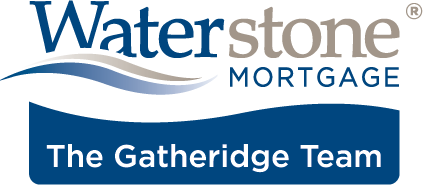 See how Waterstone Mortgage's construction loan and permanent financing solutions can help your clients.
We offer a variety of tools and resources for Real Estate Agents. See why partnering with Waterstone Mortgage can help close your clients' loans on time.
What are
People Saying
about my team?
{{review.review}}
{{review.firstName}}
{{review.lastName}}