Corey Johnson
Sales Manager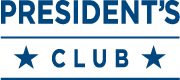 home is where your story begins
Trust. It's the most valuable piece of any relationship between two people. It is a value that I highly embrace daily throughout both my personal and professional life. In my 10 plus years of mortgage lending experience, I have enjoyed working with hundreds of homeowners helping them to achieve and build wealth resulting from real estate acquisition and residential equity management strategies.

During this time, I have grown to possess and offer a wealth of knowledge and experience working with a wide variety of families and individuals guiding them through all aspects of the mortgage finance process. The mortgage process can be stressful for all that are involved.

For many people, sharing their personal financial information is a very invasive and uncomfortable thing, especially with someone unfamiliar. This is why it is so important to work with someone that you know that you can trust. Trust, to be honest, upfront, and do what is said will be done when it is expected. Someone that you know has your best interest at heart, not theirs. Someone that is not simply concerned about their next commission check, but accomplishing an end result goal of a highly successful transaction built as a foundation of an ongoing relationship.

As a result of this philosophy, many of my clients over the years have grown to become friends. I've often said that a previous client of mine is one of the most precious and valued parts of my business. One of the most flattering compliments a client can pay to me is to refer a family member, friend, or colleague to me for business. The most flattering is an opportunity for repeat business with that person as an existing client. I take great pride in working with people to assist them in the financing of their largest and most valuable asset — their home.

Washington Consumer Loan Branch Office Licensee #CL-1110555. Licensed by the Department of Financial Protection and Innovation under the California Residential Mortgage Lending Act. Branch License #813K560.

See how Waterstone Mortgage's construction loan and permanent financing solutions can help your clients.
We offer a variety of tools and resources for Real Estate Agents. See why partnering with Waterstone Mortgage can help close your clients' loans on time.
What are
People Saying
about my team?
{{review.review}}
{{review.firstName}}
{{review.lastName}}