Learn more about Waterstone Mortgage's Chief Information Officer.
Meet Tom Knapp, our Chief Information Officer (CIO).
Tom oversees Waterstone Mortgage's technology environment. His goal as CIO is to provide a technology platform for every part of our organization – whether it's loan operations, accounting, human resources, you name it – allowing each team member to be as effective as possible in their roles. He also leads the external technology initiatives that we offer our customers.
Tom has built up an impressive list of accolades in his 8+ years at Waterstone Mortgage: he's helped us launch numerous major projects (like the creation of our mobile app, digital resources for Realtors and customers, a brand new intranet, and most recently our brand new website).
He was also named the Milwaukee Business Journal's CIO of the Year in 2017, one of Mortgage Professional America (MPA)'s "Hot 100" in 2018, and has helped make it possible for Waterstone Mortgage to be recognized as an Ellie Mae Hall of Fame winner several times over.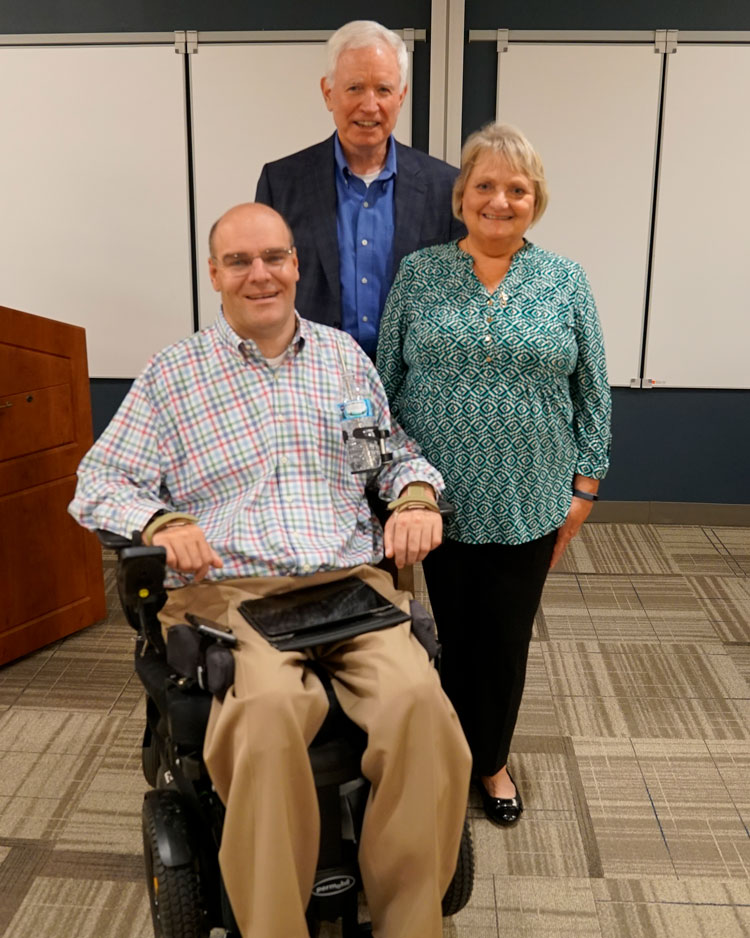 Tom has played an instrumental role in our partnership with the Bryon Riesch Paralysis Foundation (BRPF), an organization that is near and dear to his heart and now all our hearts here at WMC. We've had a long-standing relationship with the BRPF thanks to Tom's introduction.
Around our Home Office, Tom is often referred to as the "Dad" of WMC due to his warm-hearted nature and "get-it-done" attitude. Not only is he the go-to guy for many projects and initiatives, he's also just the kind of guy you'd want to go outside and toss a ball around with. There's no shortage of sage advice when you sit down and have a chat with Tom Knapp.
Tom has 30-some years of experience in the technology world, about 20 years of which have been spent in the financial industry specifically.
However, his time in the workforce really started with his paper route as a young adolescent in Iowa – a role that gave him insight on individuals of all walks of life. That's what we're all about here at Waterstone Mortgage – helping welcome all sorts individuals and families into their homes.
Whether you live in a small-town community like Tom did growing up or a bustling metropolitan area, we're here for you. As our CIO and member of our executive leadership team, Tom plays a major role in providing the best technology solutions for all customers, making the homebuying process simple, streamlined, and accessible.
For additional information or to connect with Tom on LinkedIn, visit his author page on the blog.