Our employees held a fundraiser for one of our teammates, Gabby, who suffers from cystic fibrosis.
We've said it before, but we'll say it a million times: our employees continue to amaze us on a daily basis, and we're grateful that we get to work alongside them.
Recently, our employees around the nation banded together in support of Gabby Holly, our IT Risk Manager who works out of our Pewaukee-based corporate office. Gabby is undergoing medical treatment for Cystic Fibrosis (CF) and is currently on the double lung transplant waiting list.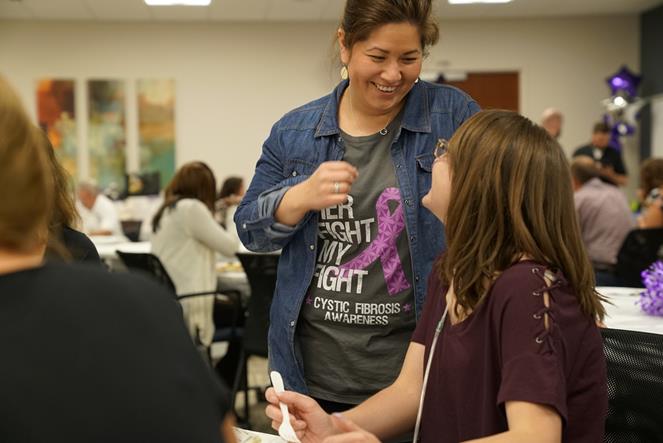 Our team knew that this procedure will bring significant financial challenges for Gabby. The average double lung transplant costs more than $1 million, which doesn't include post-transplant costs such as anti-rejection medications and follow-up appointments.
So, in an effort to show our support, our employees around the country donated to Gabby's transplant fund. Here at the corporate office, we also held a luncheon in her honor. The luncheon was a fun, uplifting event that everyone enjoyed (especially the guest of honor, Gabby herself!)
The luncheon included a raffle, and employees purchased tickets for a chance to win a variety of gift baskets and prizes (provided by community members and our own employees). And let's just say… we went all out with the prizes. Employees won everything from hotel stays and restaurant vouchers to a 1-hour private flight.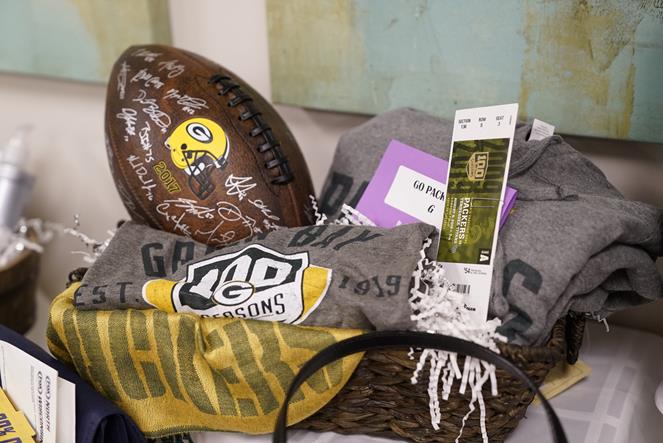 During the event, Gabby's manager, CIO Tom Knapp, also gave a touching speech about how Gabby's positive attitude and strong nature have been inspirational to her colleagues.
All proceeds from the luncheon and raffle went to Gabby's fund at the Wisconsin National Transplant Foundation, and – as an organization – we committed to matching the amount that our employees raised via this event. In total, we were able to raise more than $26,000 for Gabby's future medical expenses.
We would like to express our gratitude to our employees for organizing an amazing event for Gabby, and for generously contributing financially to her transplant fund. Thank you, everyone!
View more photos from Gabby's luncheon. If you would like to join us in our support efforts, please consider making a donation to Gabby's transplant fund. To learn more about Cystic Fibrosis, visit CFF.org.