Top home trends influenced by the coronavirus pandemic.
Who knew having an office at home was so essential?
The coronavirus pandemic has changed so much of the real estate landscape, let alone the world in general. Not only does the homebuying process look a little different these days, but the features homebuyers are searching for are a bit different, too.
Home Offices
Homebuyers across the country are springing for homes with an office space. The COVID-19 pandemic has shown many employers how effective it can be to have employees work from home, and many are continuing to do so even as businesses open back up.
Even those who aren't working from home have found value in having a dedicated space to set up a desk, computer, and some file organization.
More Room(s)
Naturally, if you're cooped up at home, you'll probably start craving a bigger space – but homebuyers aren't just on the hunt for more square footage. While an open floorplan is great for entertaining and can provide a larger feel, the 2020 pandemic experience has shown many homebuyers just how nice it might be to have a variety of separate rooms (like a home office/media room, closed off living room, separate den, etc.).
A closed concept still presents the option of family time and togetherness, but still allows some space for everyone to do their own thing. This could especially come in handy if any household members are working from home or are participating in virtual schoolwork.
Finished Basement
Going along with the "more room" theme, having a finished basement has become more desirable than ever; it's another extra space for family members to spread out in.
Many young adults are moving out of their metropolitan pads and heading back to their parents' homes to weather the storm that is the coronavirus pandemic. After all, working from home has never been easier and in a time when there are still several uncertainties regarding travel, hunkering down at home with family is often the best option for some. That said, an air mattress on the floor of the little kids' bedroom isn't exactly conducive to an extended stay.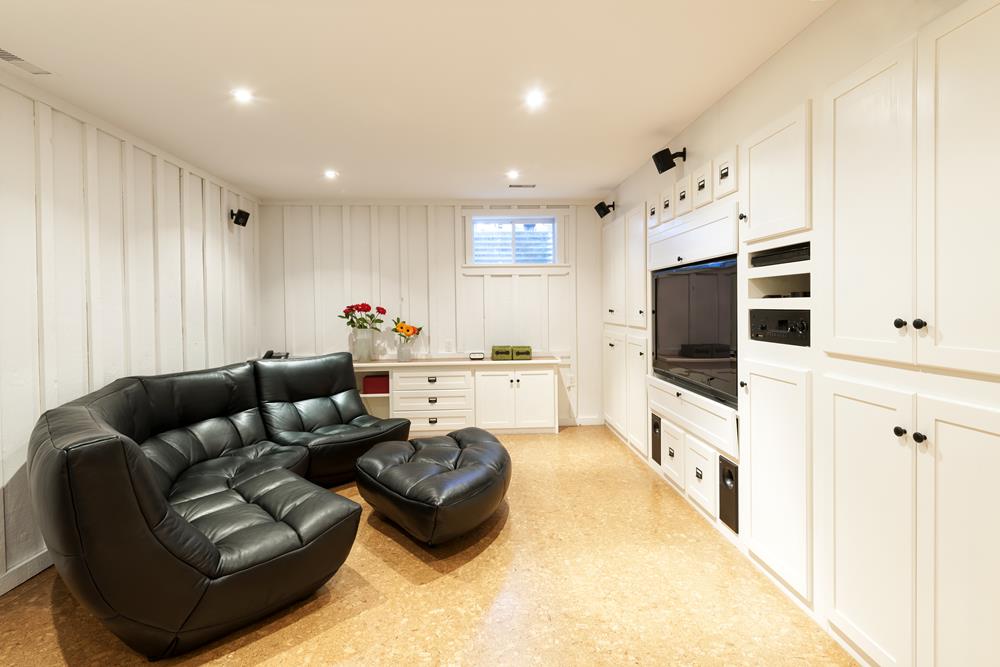 Having a finished basement offers up more of a separated space for young adults to move back home for awhile – many of which have ended up staying at home longer than expected. Plus, it can be a great space for entertaining in the long-term.
Energy Efficiency
"Energy efficient features" has just been bumped up from the "nice-to-have" list to the "must-haves" for many homebuyers. Not only are we all spending a lot more time at home these days (and consequentially spend more time with lights, televisions, and other electronics on), there's also a lot more handwashing happening. Simply put: we're using our utilities more, which can get expensive.
Energy efficiency is a win for a homeowner's wallet, and a win for the environment as well. Things like high-efficiency or tankless water heaters, LED lighting, double-pane windows, and energy-efficient appliances are a few of the more popular energy-saving options.
More Storage
There's nothing like a toilet paper shortage to make you want to stock up on the necessities. Plus, the more time we spend at home, the more we realize how important it is to keep everything organized and clutter-free. Extra pantry and closet space will be a huge trend going into 2021 and beyond.
Outdoor Space
Perhaps it's because outdoor gatherings have been deemed safer than their indoor counterparts, or maybe it's because we've had nothing else to do – 2020 was the year of over-the-top outdoor spaces, and the trend doesn't seem to be going anywhere.
Not only are homebuyers on the hunt for a home with a nice backyard or front porch, many are also looking for a good home improvement project to take on. Homes with a customizable outdoor space that the new owner can really make their own are more attractive than ever before.
Home Renovations
Home improvement projects are super popular right now. Current homeowners are fixing up their spaces, and homebuyers are looking to customize their new homes.
The good news is that we offer a variety of renovation financing options. If a homebuyer is looking to renovate immediately, they can take out a loan to cover the renovation costs and the permanent mortgage all in one. This is a great option for those who find a house that has almost everything on their list, but might be missing one or two must-haves.
In the post-pandemic real estate environment, it's important to work with a lender you can trust. Find a local home loan expert in your area to get started or learn more today.