Sponsoring the Great Strides Milwaukee event on behalf of our employee, Gabby Holly.
On May 21, the Cystic Fibrosis Foundation will be hosting their Great Strides Milwaukee event, a walk that benefits cystic fibrosis research and raises awareness for the cause. Waterstone Mortgage is a Mission Moment sponsor in support of our employee, Gabby Holly and her team, "Team Gabby."
Gabby was diagnosed with cystic fibrosis at the young age of six weeks old. Despite her persistent disease, she will celebrate her 30th birthday this year. "I've accomplished so much and I have so many more things I look forward to doing," said Gabby.
Gabby has two children, ages four and six, and considers them to be two of her greatest accomplishments. She has become very vocal about her cystic fibrosis journey, and has shared her story in two portrait books showcasing adults with cystic fibrosis. Additionally, Gabby is the Walk Ambassador for Great Strides Milwaukee. This allows her to be the voice of adults with cystic fibrosis in the Milwaukee area.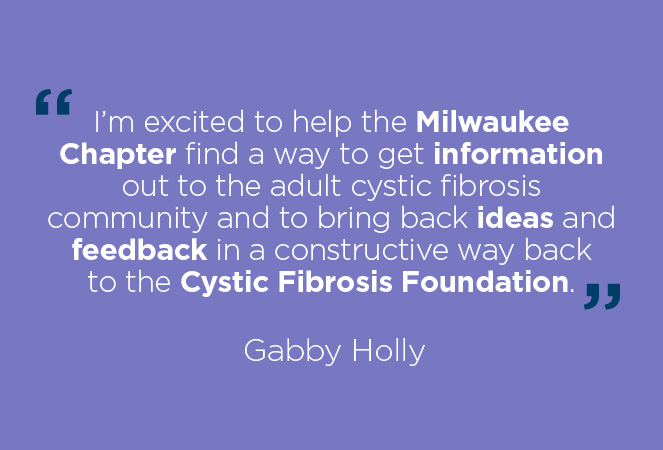 "I'm excited to help the Milwaukee Chapter find a way to get information out to the adult cystic fibrosis community and to bring back ideas and feedback in a constructive way back to the Cystic Fibrosis Foundation," Gabby added.
More than 30,000 Americans are currently living with cystic fibrosis. Although great progress has been made in cystic fibrosis research, there is still no cure. The Great Strides 5K takes place at O'Donnell Park in Milwaukee on May 21.
Join a team, support Team Gabby, or learn more about the Cystic Fibrosis Foundation on the Fight CF website.